February 14, 2011
We've all been there. You go to the grocery store to grab a few things and walk out having spent $100 and carrying only one or two bags. "I can't afford this food. What did I even buy?" you say to yourself.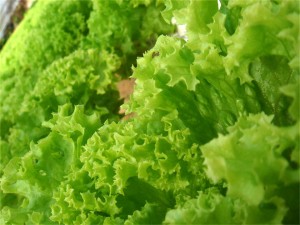 Although it seems like we're spending a fortune, according to the USDA, North Americans onlyallot between six and nine percent of their household expenditures on food. In comparison, most other countries spend anywhere from twenty to fifty percent on food, and these are not just developing countries. In Russia, for example, people allot twenty-nine percent of their household expenditures to food -and they are one of the top ten wealthiest nations!
Generally, North Americans value cheap food, and over the last century, our food and farming industries have done everything they can to make food as cheap as possible. But we all know, cheap doesn't necessarily mean good quality.
Of all things to value, healthy food that keeps us energized and nourished should be the top of the list. That being said, we all have to consider the bottom line and there are ways to make healthy food more affordable.
Buying locally and seasonally can make produce more affordable, especially if you are striving for organic. Leafy greens should be a regular addition to your grocery cart and a bunch of greens only costs $2 -$3… that's less than a latte! If you're fortunate to have a garden or balcony, consider growing some dark coloured vegetables or your favorite herbs this year; seeds cost next to nothing and the energy you expend is also health-promoting and extremely rewarding.
Changing one's focus from processed grain products to whole grains can also save a bundle. Think how far a pound of barley will stretch, as opposed to a seasoned, packaged, side dish. Making steel cut oats in the morning will cost much less than a box of granola.
Meat accounts for a fifth of our grocery expenditures, but when it comes to protein, there is nomore affordable nor sustainable source on the planet than legumes (beans, peas and lentils). Make meatless meals more often and you will see your food dollars stretch further. When you are having meat, keep your portion in check. You only need 2.5 ounces cooked (~four ounces raw) to get an adequate level of protein -that is about the size of your palm. It's easy to consume double the portion and spend double the dollars. If you are buying less, you will be able to afford the organic or specialty meats that are better for our health, the animals', and that of our planet.
Instead of planning your meals around meat, as has been our tradition, one option could be to base your meal around a different vegetable every night. Think stuffed peppers, gratins, stir frys, or Buddha bowls, soups, stews and casseroles… the list could literally go on and on. If you want to, use meat or dairy as a garnish, and then you will be consuming (and spending!) significantly less.
It also can't be ignored: thirty-three percent of our food dollars in British Columbia are spent eating out at restaurants. Cooking at home can be a delightful -even meditative- way to ground oneself and to connect with all that (literally) nourish us.
Nicole Fetterly, B.A (Anth), BSc., RD Choices' Dietitian
For more grocery and cooking tips, I invite you to visit us in store or come along on an InspireHealth Nutrition Tour. To support the InspireHealth community, we are pleased to offer this exciting, complimentary, new service every other Friday at 11:30am at our Kitsilano location (next tour is Friday February 25th). The key InspireHealth food and nutrition teachings will be put into practice at the grocery store with Choices' dietitian. You can learn practical tips and techniques for incorporating more healthful foods into your life and also understand more about foods you should be cautious towards. Tours are FREE and open to all InspireHealth members, however registration is required. Please call 604-734-7125 to join the next tour!
Every month, the Choices Nutrition Team compiles a list of their top foods to include in your diet. Their choices are based on what's in season, what's new to their shelves or even what the theme of the month is-like Heart Health in February. Please visit us in store for a list of the Dietitian's Top Choices for February or find them on our website.