May 27, 2011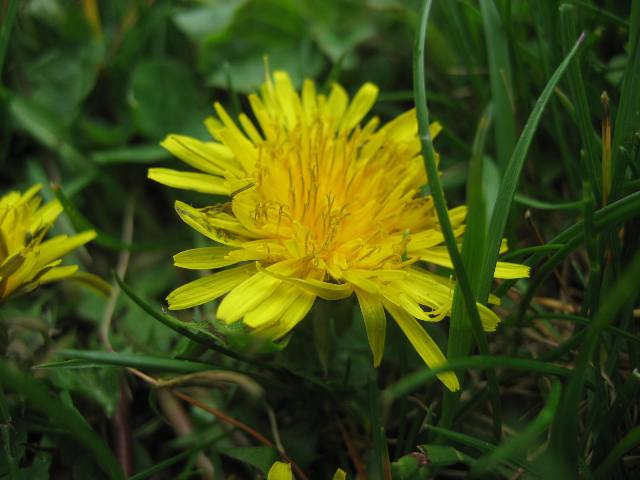 Every year at about this time, a wonderful thing happens: the dandelions appear.
To some, they are a nuisance, simply a weed to be pulled out. As for me, I enjoy seeing their sunny faces pop up amongst the blades of green grass.
Why, you might ask?
Did you know that dandelions are edible? That's right, they are totally edible; flowers, leaves and even their roots! All parts contain their own healthy properties, but overall, they are very beneficial to our liver, gallbladder and our blood, as are many of the things sprouting from the ground at this time of year.
Dandelions are one of the many weeds that we deem annoying and are often quick to pull out or put poison onto. Some other examples of 'weeds' that are nourishing are chickweed, cleavers, red and white clover, plantain and yarrow. I made a delicious chickweed pesto once, and last year, I got the idea to put some dandelion greens into an omelette and found that it was absolutely delightful!
I decided to highlight this recipe in celebration of our wonderful sunny-faced weeds that seem to be everywhere right now, just begging to be eaten-up and help support our health!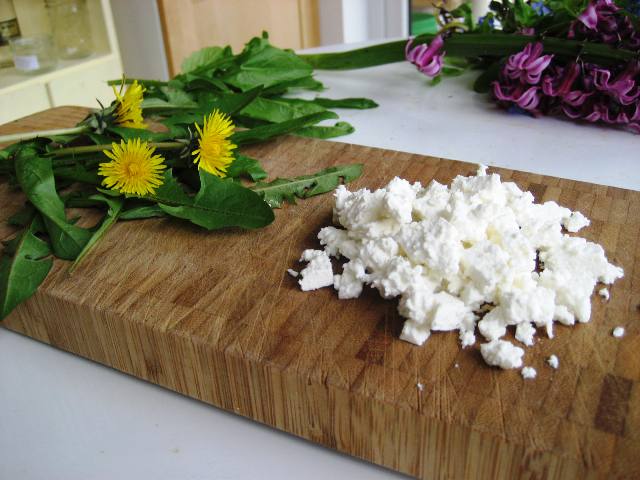 Tips:
Gather up some dandelion leaves and flowers, ideally from somewhere you know they have not been sprayed on with chemicals or peed on by wayward pets, and put them into an omelette as you would do with spinach.
Don't use too much of these greens as they tend to be bitter and their flavor may be too overpowering for delicate taste buds. Tear them up a bit and only use a thin layer on top of your omelette recipe of choice.
I use the flowers as a garnish; break them up and sprinkled them on top of your omelette. 
If you have also harvested the roots clean them and steep them in boiling water for a detoxifying tea. You can also dry them and store them in a jar for tea at a later date.
Some great accompaniments to the dandelions in your omelette are goat or sheep feta and sautéed onion and/or garlic, fresh tomatoes, organic bell pepper, grated carrot or beet, bok choy, and/or wild mushrooms.
Dandelion greens and their flowers are also a great addition to spring salads or smoothies.
*Please consult an herbalist for more specific details on how to use dandelion therapeutically.
Bon appétit!
Lisa Marie
Contact me for a personal nutrition consultation @ 604.714.4065 or lbhattacharya@inspirehealth.ca
Drop by Inspire for my free Nutrition Circle (IH members only) every other Thursday from 2:30-3:30pm (Next drop-in: Thursday June 2nd).
Check out my nutrition blog at: www.eatingitreal.blogspot.com for previously written healthy recipes and articles on eating healthfully.