Back to Blog
We did it! Together, we are redefining cancer care in the province…
June 9, 2011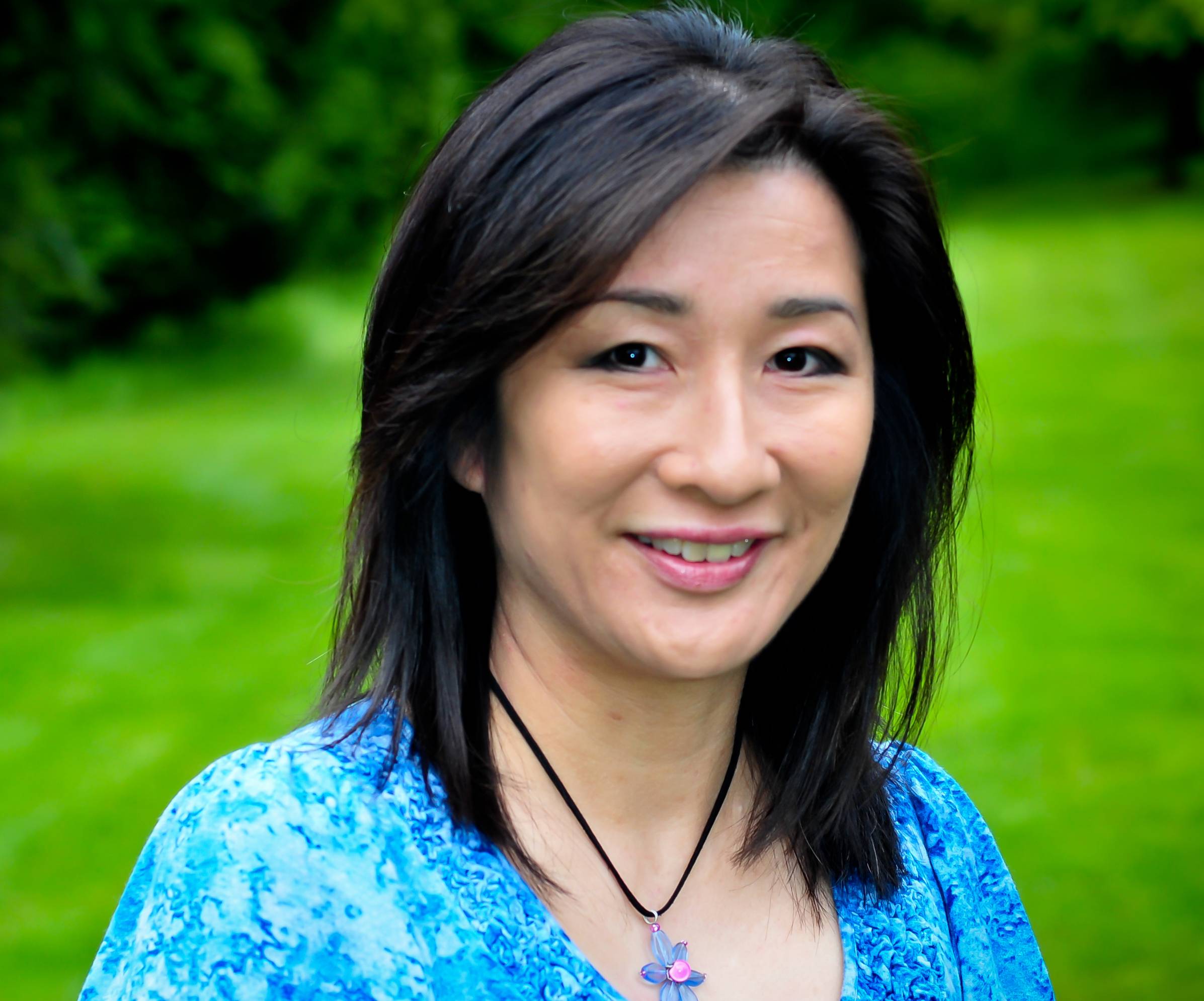 "I'm Wendy Quan and I was diagnosed with breast cancer back in May 2010. When you get a diagnosis it's scary and you feel numb, and it's really hard to know what to do because it is so overwhelming. I needed a place to go that could help me understand how to go through all of it -to guide me with the best things that I could do to get through the whole cancer journey. InspireHealth was that place. InspireHealth gave me a sense of confidence that I could get through it all and showed me how to do it. I see InspireHealth as helping me the 95 percent of the time when I'm not in the oncologist's office. All the tools that InspireHealth gave me help me live through the day-to-day. It's been about five weeks since I returned to work and that's been really great."
When a cancer diagnosis comes, we all want the best care possible for our families, ourselves, our friends -our loved ones. In BC, we are fortunate to have one of the best cancer treatment systems in the world. We recognize though that treatment is only part of optimal care. We know that supporting body, mind, spirit, and the immune system is as important as chemotherapy, radiation, and surgery. The integration of these two -standard cancer treatments with a whole-person approach to care- provides the best care possible.
Beyond treatments, beyond exercise and nutrition, there is something as important and vital. At InspireHealth, we've created a vibrant healing environment that is crucial to supporting health. Many patients have commented how, at InspireHealth, they feel safe and supported in just being themselves. In our living room reading a book, participating in one of our classes or even at home by themselves, patients can just be. At InspireHealth, being who you are with all your strengths and vulnerabilities is not only okay, it's celebrated. And it is this sense of home and support that you help to create. Whether it's participating in our classes and programs, sharing your story, or through a donation, your presence makes a difference.
And the difference is remarkable. Research shows that InspireHealth patients do better and live longer. The difference we're making together goes beyond bar graphs and statistics. Like you, we never forget that each person is an individual. Each person has a story. And we are grateful to be a part of -to share in- the lives of so many. I am honoured to share with you Wendy's and Edgar's stories that speak to the incredibly vital environment we've created together.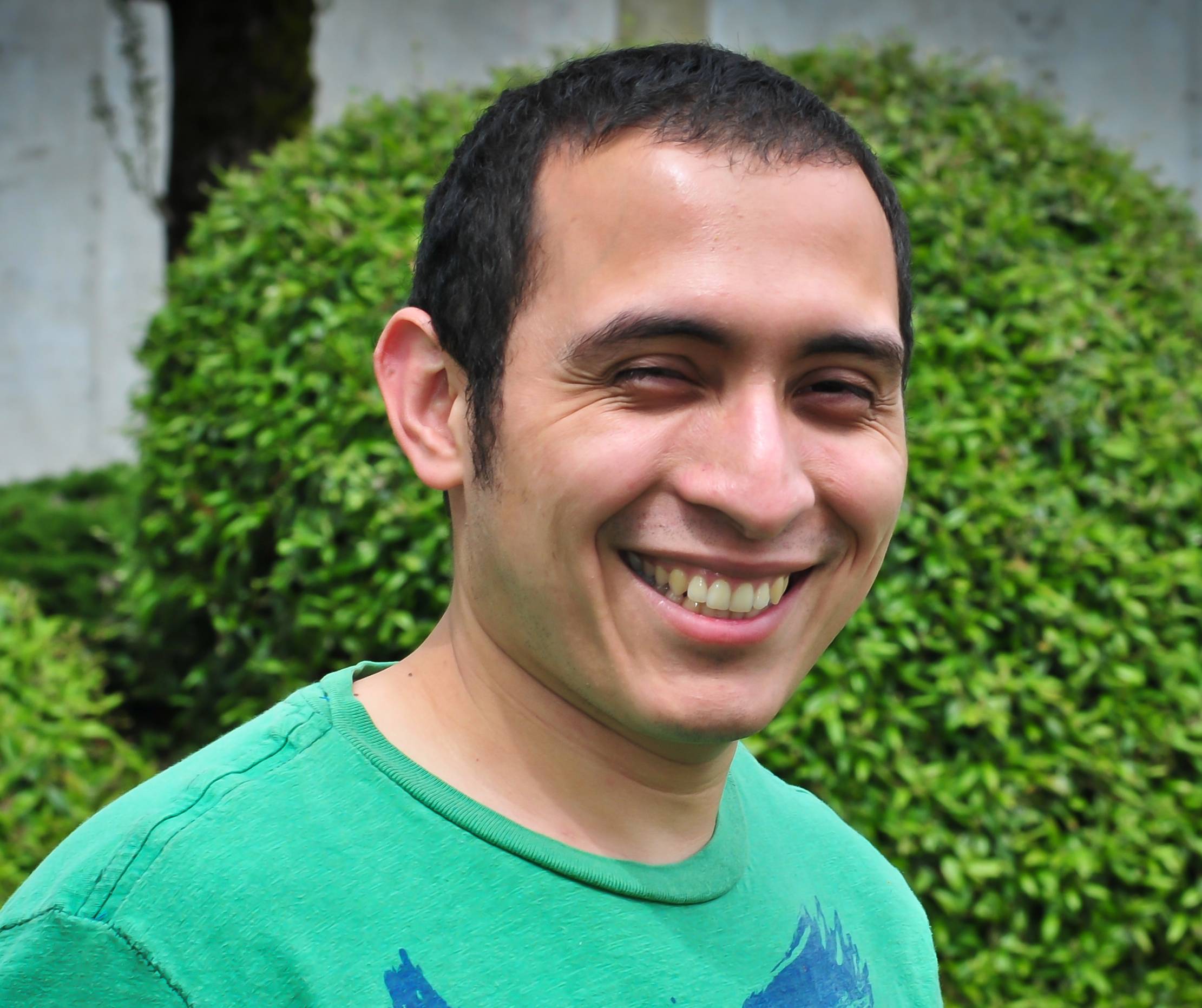 "My name is Edgar Vasquez. I'm 30 years old. Last year in February, I was diagnosed with stomach cancer. They pretty much told me to go do my will and that I was probably going to die. It was so hard because my family is not even here. If it wasn't for InspireHealth and all their recommendations I wouldn't have been able to survive. InspireHealth helped me to live. At InspireHealth I knew I wasn't alone. Everything they gave me was helpful. Thank God, there was somebody there to help me go through it."
As these two stories reveal, your presence has impact. We have created a vibrantly supportive community that has over the last 14 years touched the lives of over 6,000 cancer patients and their families. With the recent funding of our expansion by the BC Provincial Government, we have the opportunity to redefine cancer care for so many more. The BC Ministry of Health has recently announced their support of the expansion of InspireHealth with the goal of providing access to integrative care for all residents living with cancer -a first in the world. The BC Provincial Government will provide one-time, start-up funding totalling $2.5 million for the new centres in…
Victoria
Kelowna
Abbotsford
Prince George
In addition, we will be establishing a 'virtual' InspireHealth centre to serve rural and remote parts of BC.
The Ministry of Health will also provide ongoing annual funding of $2.5 million to support up to 12 new InspireHealth physicians for our expansion. InspireHealth, however, must cover all operational costs. As a charitable organization, this means that any additional personnel, office rent, and even pens and paper must be covered through fundraising and donations. We ask you to contribute whatever you can. Every single dollar counts.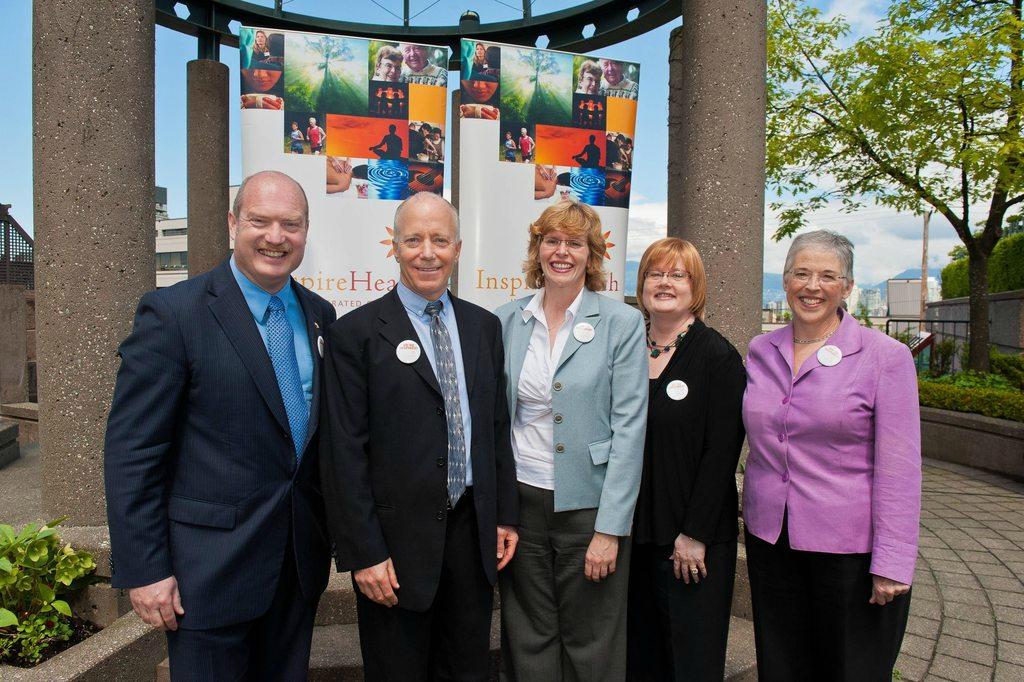 (Left-Right) Hon. Michael de Jong, Health Minister, Dr. Hal Gunn, InspireHealth CEO, Fiona Walks, Vice President Safety, Quality and Supportive Care, BC Cancer Agency, Carol Sicoli, InspireHealth patient, Dr. Margaret MacDiarmid, Vancouver-Fairview MLA
In order to create the same incredible healing environment in these new InspireHealth centres we need your participation. If you know of anyone with cancer in the province who would appreciate hearing about us, please share our story and our patients' stories with them. They will thank you.
We have reached a historic milestone in cancer care in BC -together we have achieved something that is momentous and never been done before in the world. In the coming years, we will be able to share in the stories of countless new InspireHealth members. The best way that you can help ensure that everyone across the province has access to InspireHealth's services is through our ongoing monthly giving program. By donating monthly you help support us all along the way. Please consider it.

If you can't donate, consider volunteering. It is a wonderful way to network and connect with like-hearted, caring, and compassionate individuals. Email inspirehealth@inspirehealth.ca with 'Volunteer' in the subject line and we will be delighted to follow-up with you about volunteering opportunities.
Thank you for being a part of the InspireHealth community. Please join us in this exciting adventure.
Sincerely,
Hal Gunn, MD Co-founder & CEO www.inspirehealth.ca