Back to Blog
We thank you for helping to create a historic change in healthcare in BC
June 3, 2011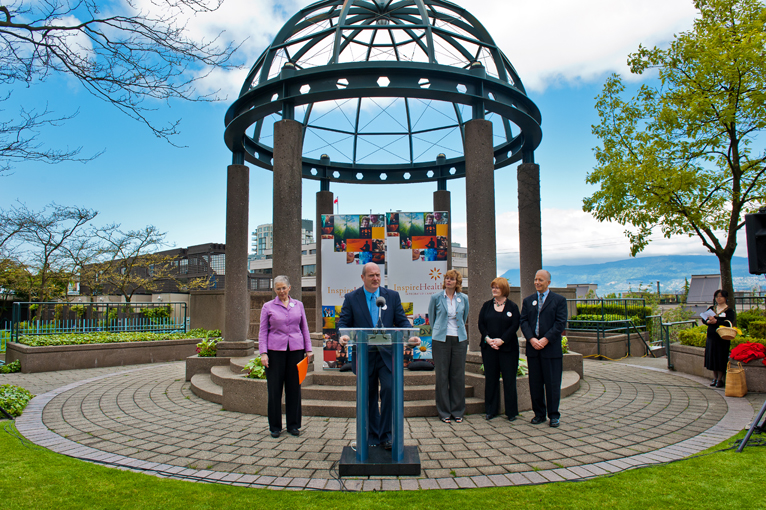 For many years now, a common vision has united us. We've recognized that health is more than the treatment of illness. An optimal healthcare system includes the broader support of health. Together, we've recognized the essential role that patients themselves can play in their own health and healing. We know that supporting body, mind, spirit and health is as important as standard cancer treatment. Collectively, we have experienced the benefits of an integrative approach to care -one that values the whole person and the uniqueness of each individual. Together, with supporters such as you, we've strived to ensure that patients have access to the best cancer care possible -one that integrates treatment and health.
BC's Minister of Health, the Hon. Michael de Jong, has announced today that the provincial government is funding the expansion of InspireHealth with the goal of providing access to integrative care for all British Columbians living with cancer -a first in the world!
Please allow InspireHealth's CEO & Co-Founder, Dr. Hal Gunn, to share more about this wonderful news with you: [youtube http://www.youtube.com/watch?v=6L7WGXMjcPQ] We are so excited to write to you today -to let you know that because of your commitment to and support of InspireHealth and of our vision, we have reached a historic milestone, one that could not have happened without you.
You can now visit our website for more detailed information about the expansions. Also, keep your eyes open for InspireHealth news stories on television and in the newspaper over the next few days!
Thanks to you, we can now look to the future with our new vision and know that thanks to your continued passion and support we will achieve it.