October 7, 2011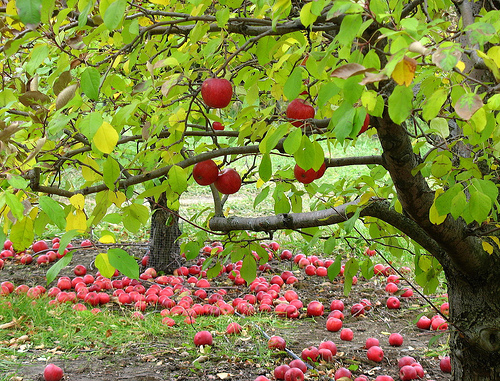 As winter approaches, our focus may shift away from certain summer fruits and vegetables as we turn to heartier, warming meals. With a chill in the air, crisp salads seem less inviting and our daily smoothie may not be as successful in welcoming us out of slumber as during the summer months.
Fall does, however, bring with it a bounty of nutritious picks – antioxidants are not the sole domain of blueberries! Eating seasonally provides us with the inspiration for many a harvest feast: from roasted vegetables to rich pumpkin soups and casseroles filled with beans and greens, cool weather vegetables and fruits are delicious and packed with supportive nutrients for your healing journey.
Tomatoes, bursting with sweet flavour, transition beautifully from summer salads to fall stews and sauces. In fact, cooking tomatoes with a little healthy fat helps you to more fully absorb lycopene – a key phytochemical for prostate health. If you have time, simply peel and freeze the last of our local tomatoes for rich sauces all winter long.
Deliciously sweet and crisp, apples and pears grace us with their presence in the fall and they bring with them plenty of fibre to maintain digestive health and ruby skins tinted with anthocyanin pigments. Cranberries, a truly local superfood, shouldn't solely be reserved for the holiday table: cook them with apples, fresh ginger, cinnamon sticks and sweeten sparingly for a rich compote that satisfies a healthy sweet tooth. Greens are a year round staple and can deliver iron, folate and vitamin K to your favourite recipes.
Glucosinolatesare phytochemicals found in kale and collard greens and have been studied for cancer protective effects. To preserve these delicate chemicals cook greens at a moderate heat without a lot of water. Consider making a warm kale salad: massage kale with olive oil until wilted, briefly warm in the pan, and serve with chevre, raw walnuts and grated beets, another seasonal delight.
When you are picking your pumpkin for Halloween, don't forget to buy some small sugar pumpkins for eating! Roast the flesh to make a great filling for whole grain quesadillas, puree for a hearty soup or create a roasted veggie side dish. What to do with those seeds? Eat them of course! Wash and season the seeds and bake at 325 for a protein and omega 3 rich snack rich in minerals.
Long revered as a medicinal food, garlic is a nutrition powerhouse and locally available now. Garlic contains potent anti-inflammatory and anti-cancer phytochemicals. Enjoy finely minced fresh garlic in recipes for the most potent effects. Finally, to complement all of your rich fall stews, soups and curries, try fresh turmeric. With a milder flavour than when dried, turmeric can be minced into your favourite dishes to provide an anti-inflammatory boost and paired with freshly ground pepper for better bioavailability.
Desiree Nielsen, RD, Choices Dietitian
For more grocery and cooking tips, I invite you to visit us in store or come along on an InspireHealth Nutrition Tour. To support the InspireHealth community, we are offering this new, complimentary service every other Friday at 11:30am at our Kitsilano location. The key InspireHealth food and nutrition teachings will be put into practice at the store with Choices' dietitian. Learn practical tips and techniques for incorporatingmore healthful foods into your life and understand more about foods you should be cautious towards.
Tours are FREE and open to all InspireHealth members, however, registration is required. Please call 604-734-7125 to join the next tour!