October 27, 2011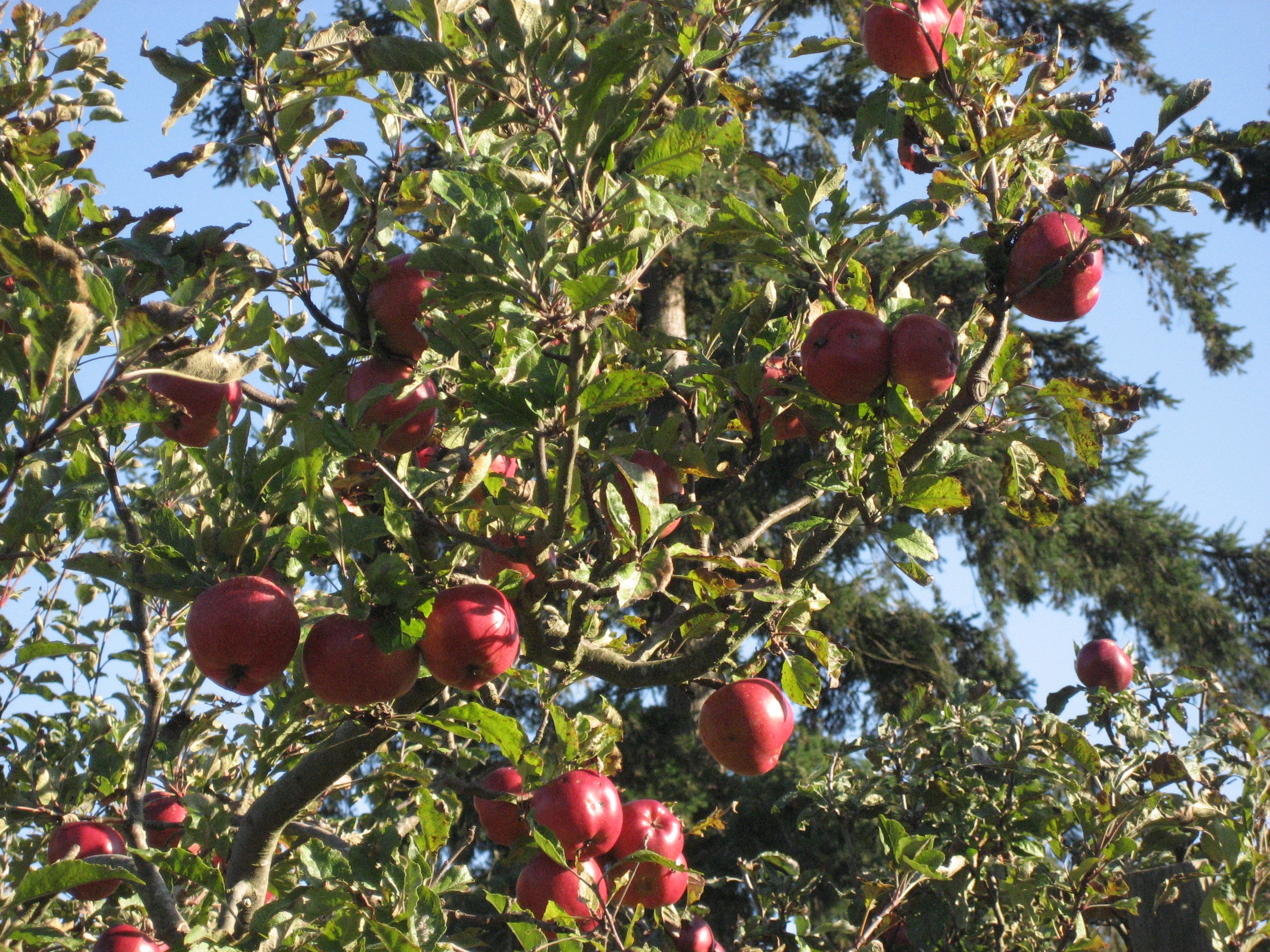 Earlier this month, I visited the UBC Botanical Garden Apple Festival with my 3-year-old son Oskar. What a delightful festival! There were apples everywhere: apple juice, apple chips, a wide variety of apple trees and, of course, fresh apples galore. I was inspired by this event to celebrate this nourishing, healthy fruit and wanted to share this tasty recipe with you all.
The inclusion of apples in one's diet can play a part in regulating your blood sugar. Blood sugar and insulin levels are an important consideration for us all – whether we are dealing with cancer or not – as insulin levels influence inflammation in our bodies. Inflammation encourages cancer cell growth and proliferation. According to the George Mateljan Foundation for The World's Healthiest Foods, "The phytonutrients in apples can help you regulate your blood sugar. Recent research has shown that apple polyphenols can help prevent spikes in blood sugar through a variety of mechanisms." Phytonutrients are natural compounds found in plant foods and have been shown to be necessary for sustaining human life.
The other main ingredient featured in this delicious recipe is of the nut variety. Hazelnuts play an important role in terms of nutrition and health due to their unique composition of fats, (predominantly oleic acid), protein, carbohydrates, minerals, dietary fibres, phytosterol (beta-cytosterol) and antioxidant phenolics such as flavanols. These nuts are also a great source of vitamin E – a powerful lipid soluble antioxidant – and packed with many important B-complex groups of vitamins.
If possible, please use predominantly organic ingredients for this recipe as it contains some of the most highly sprayed foods on the market. Eating organic is one of the most effective ways to lower your intake of harmful chemical residues from conventional fertilizers, pesticides, herbicides, and fungicides. For more information on fruits and vegetables that are high in chemicals, visit the Environmental Working Group website, where they offer a handy shopper's guide to pesticides in produce.
Lisa Marie's Apple Hazelnut Meal (gluten, dairy and egg-free)
Ingredients:
Approximately 2 cups of hazelnuts
1 large apple
Juice of 1 medium-sized lemon or 2 limes
¼ tsp. cinnamon
¼ tsp. cardamom
1 cup unsweetened rice or almond milk
A drizzle of maple syrup or raw honey (optional)
Pre-soak the hazelnuts overnight in filtered water for 8-12 hours. Save this water for the meal.
The next morning, core, but do not peel your apple and cut it into large chunks. Pears can also be used as an alternative ingredient. Cover the fruit with fresh lemon or lime juice.
Place the soaked nuts into a food processor with your apple mixture. Include ¼ of a cup of the water in which you soaked the nuts.
Blend until smooth and fluffy. The naturally-occurring pectin in the apple thickens the mixture quite a bit. For a richer, porridge-like consistency use brown rice/almond milk or yoghurt instead of the soaking water.
Add cinnamon and cardamom to taste. If you feel that the apples are too tart, add a splash of maple syrup to sweeten the dish.
As an option, you can sprinkle the dish with chia or salba, flax or hemp seeds. If you opt for flax, grind the seeds before serving and do not heat.
Adjust to your desired consistency by adding or subtracting liquid and the amount of apples used.
Serve immediately. Store leftovers in an airtight glass container in the fridge for up to two days.
Makes approximately 4-6 servings.
Recipe tips:
You can gently warm this 'porridge' on low heat to make it more inviting on a cool morning. Reserve your omega-rich seeds such as flax or chia for after heating, to preserve their delicate fats.
Be creative and try other nuts, seeds and yoghurt alternatives. Almonds work well with this recipe and goat or sheep yoghurt will taste great too! You can also try making your own nutmilk by visiting this website which offers a tasty recipe for fresh nut milk with easy step-by-step instructions.
In good health from our kitchen to yours…
Lisa Marie Bhattacharya,
Holistic Nutritionist at InspireHealth
Contact me for a personal nutrition consultation: 604-714-4065 or email: spreadvitality@yahoo.ca
Check out my nutrition blog at: www.eatingitreal.blogspot.com for previously written healthy recipes and articles on eating healthfully.
 You may also drop by InspireHealth for my free Nutrition Circle (for IH members) every other Thursday from 2:30-3:30pm.