November 25, 2011
It is with sadness and the celebration of a life well lived that I share, with the extended InspireHealth family, that Dr. Roger Rogers, co-founder of InspireHealth and a pioneer of integrative medicine, passed away yesterday at the age of 83.
A remarkable man, loved by his patients as much as he loved them, Roger was an inspiration to several generations of physicians. A practitioner of patient-centered medicine far before the term was invented, Roger inspired, empowered and engaged his patients in their health. Recognizing early on in his career that patients, themselves, could impact their health and survival as much as any medicine they took, Roger provided the inspiration that engaged his patients in their life-long pursuit of health.
Born in Vancouver in 1928, Dr. Rogers received his BA and BSW from UBC and practiced social work until he entered medicine in 1955. He interned at St. Paul's Hospital and operated a family practice in Vancouver for twenty five years, with an emphasis on prevention and a holistic approach to health.
Gradually, his interests led him into integrative medicine, with a focus on cancer care.
Together, Roger and I co-founded the Centre for Integrated Healing in 1997, which is now known as InspireHealth. Dr. Rogers was also involved in founding and supporting the Association of Complementary & Integrative Physicians of BC (ACIPBC), and the Canadian Complementary Medical Association (CCMA). In 2002, Roger was inducted into the Canadian Health Food Association's Hall of Fame.
Recognized as a pioneer and leader in integrative cancer care – both nationally and internationally – Dr. Rogers was the grateful recipient of many awards and acknowledgements, culminating in the presentation of the Order of British Columbia in 2001. The Hecht Foundation created the Dr. Roger Rogers Prize in 2007, which awards a $250,000 prize biennially to a leader in complementary and alternative medicine.
Roger was a remarkable man with incredible insight. He made a profound impact not only on the health and overall well-being of his patients, but also left his mark on the medical field and community. He leaves the legacy of an extraordinary career that will continue to shape and influence the future of cancer care not only in Canada, but worldwide.
Roger was a loving and devoted son, brother, husband, father and grandfather. While his medical work was the centerpiece of his life, he also enjoyed family camping and hiking, travel, boating and fishing.
A kind, compassionate human being, Roger dedicated himself to loving and caring for his patients, and his patients loved him in return. We will miss Roger's kind, humble and caring presence.
It is these qualities that he instilled in the organization that we founded and we will hold his memory, and these qualities, in the fabric of our organization and in our work.
With love,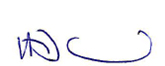 Hal Gunn, MD
Co-founder & CEO InspireHealth
Celebrate the life of Dr. Rogers
A celebration of Dr. Roger's life will be held at Holy Trinity Church, Mills Road and West Saanich Road, North Saanich, on Sunday, November 27t at 2pm.
 Flowers are gratefully declined. A donation in Roger's name may be made to InspireHealth. You may donate by calling 604-734-7125 or can donate online. Please state that the donation is in memory of Dr. Rogers.
 The Rogers family would like to pass on special thanks to the dedicated and caring staff of the second floor of the Central Care Home in Victoria who made such a difficult journey bearable.