November 14, 2011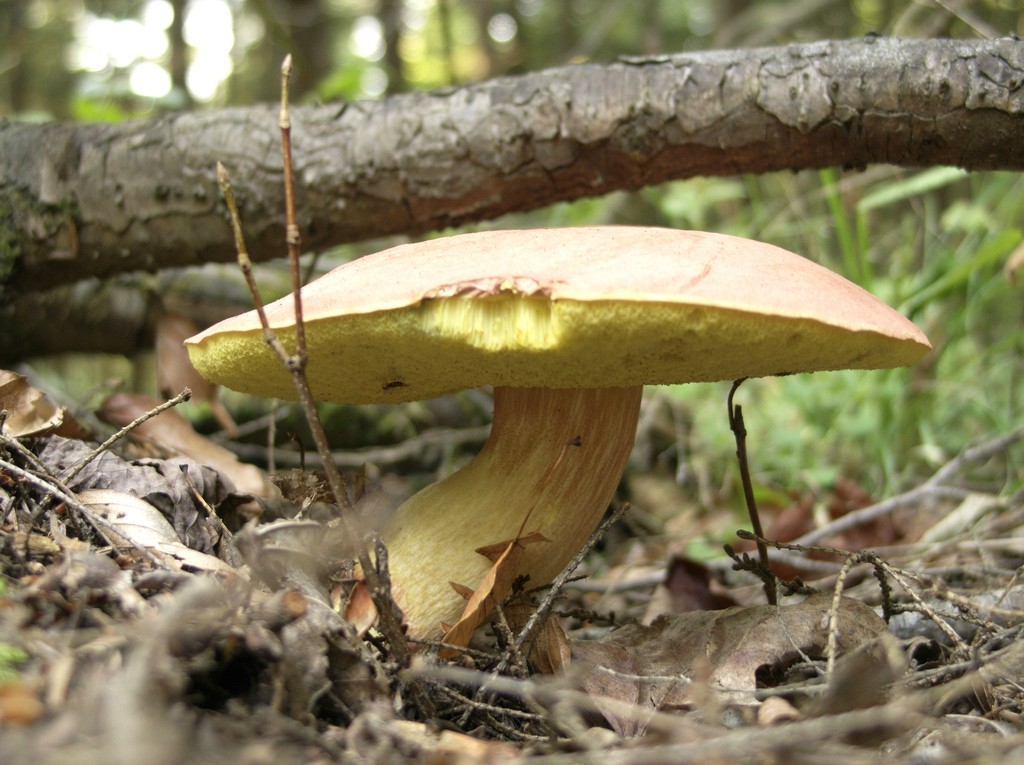 Each autumn, intrepid local foragers scour the west coast for signs of edible wildlife. Nourished by the damp, decaying matter of the forest floor, wild mushrooms hold a particular allure for both the palate and the body. Pine mushrooms, morels and chanterelles are native to British Columbia and are prized for their unique textures. They fetch a high price in the global culinary market. Neither vegetable nor mineral, the food we know as mushrooms is actually the fruiting body of a fungus. It is produced just as an apple tree bears fruit to spread its own seeds.
Wild mushrooms have a millenia-old history of use as a medicinal food in Asia. Reishi, a large reddish coloured mushroom, is very rare in the wild and is considered a powerful adaptogenic tonic. The ruffled surface of maitake, can grow to up to 50 pounds, earning it the title of "king of mushrooms". Cordyceps, with its oddly elongated body, was so esteemed as a beneficial food, that it was reserved for the exclusive use of Chinese royalty.
Modern research is beginning to confirm the many benefits of these prized fungi. Polysaccharide complexes in mushrooms have been found to be powerful modulators of the immune system, helping to stimulate lagging defenses or calm overactive immune responses. Specific polysaccharides, known as beta-glucans, are being researched for their role in cancer prevention. Mushrooms are also full of vitamins and minerals – in particular B vitamins, iron and a vitamin D precursor.
Of all of the edible wild mushrooms, shiitake are the most common and one of the best researched for their unique health benefits. Lentinan, a beta glucan found in shiitakes, appears to stimulate white blood cell production. Eritadenene, another component of shiitakes, is thought to reduce blood cholesterol. While clinical research is typically performed on extracts and not the whole food, eating more wild mushrooms is a nutritious addition to any cancer fighting diet. With a richer flavor and meatier texture than the common button mushroom, shiitakes are a delicious addition to pizzas, stir-fries, casseroles and soups. You can even sauté an assortment of wild mushrooms for a hearty vegetarian ragu. Choose firm, plump, clean mushrooms and try to avoid exposing them to excess moisture which will turn them spongy. Instead, wipe with a damp cloth to clean before adding to recipes.
Next autumn, consider taking some restorative time in nature and go on your own forage for wild mushrooms. Notoriously protective of their territory, local foragers rarely share information on their favourite spots; however, many local foodies operate foraging tours around BC. Going with a knowledgeable guide is very important for a novice mushroom hunter as there are many poisonous species.
Desiree Nielsen, RD, Choices Dietitian
For more grocery and cooking tips, I invite you to visit us in store or come along on an InspireHealth Nutrition Tour. To support the InspireHealth community, we are offering this new, complimentary service every other Friday at 11:30am at our Kitsilano location. The key InspireHealth food and nutrition teachings will be put into practice at the store with Choices' dietitian. Learn practical tips and techniques for incorporating more healthful foods into your life and understand more about foods you should be cautious towards.
Tours are FREE and open to all InspireHealth members, however, registration is required. Please call 604-734-7125 to join the next tour!