November 4, 2011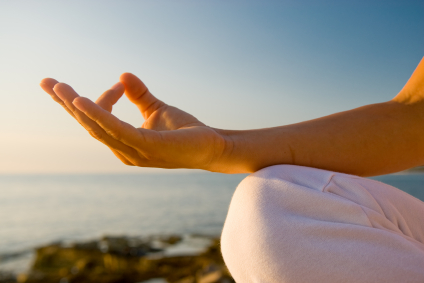 We bring you the fifth installment of 'The 16 Foundations of Health and Healing'. Over the following months, we will be exploring each of these 16 components in more detail, one at a time. These are the foundations of InspireHealth and they will provide you with valuable information and tools that you can start applying immediately in your day-to-day life. Whether you have had cancer or not, this information provides essential ingredients to living healthy, joyous, and passionate lives.
Regain a Sense of Autonomy by Taking Charge of Your Life
When we participate in our own process of recovery, we regain a sense of autonomy, a feeling that we can impact our own health and life, a sense of being in charge. Numerous studies have shown that patients who become actively involved in choosing their treatments/recovery plan are more likely to follow through with their treatments, less likely to have complications, and more likely to have favorable outcomes than those who simply take a passive role1.
A Cancer Diagnosis can be Frightening
Being told that you have cancer is usually a very frightening experience. Due to the technical nature of conventional cancer treatments, treatment decisions are made by specialists. Patients often become passive bystanders in their own care, overwhelmed by procedures, treatments and side effects that they may not understand.
As well, we have observed that foremost on the minds of many cancer patients is the question: "Why me? – What did I do wrong? – What could I have done differently?" These questions are a natural response to a significant diagnosis that can generate thoughts and feelings of despair, blame, worry and/or resentment towards yourself or others, often adding further stress to an already challenging situation.
As a consequence, people with cancer are often left feeling isolated, frightened and depressed, a state that depresses the immune system and inhibits healing. In this context, patients may be left feeling unable to contribute in a meaningful way to their recovery and, as a result, feel a sense of loss of control over their own health.
At InspireHealth, we help cancer patients reframe their experience from possible blame, self-recrimination or disempowering fear or confusion. We help them gain a broader understanding of cancer and the healing process, develop self-compassion and we support them in creating a practical action plan. In this way, patients develop a sense of regaining control and being in charge of their lives and health.
Engage in a Broader Health and Healing Perspective
We can have a major influence on our own healing. As respected psychiatrist/cancer researcher, Dr. David Spiegel, wrote, "Medicine has focused so much on attacking the tumour that it has tended to ignore the body coping with the tumour, and the social and psychological variables that influence the somatic response to tumour invasion. Biological treatments that produce only marginal increases in survival are widely employed despite considerable risks and side effects. Many psychosocial interventions (such as support groups, mind-body practices and simple relaxation) that are clearly helpful emotionally and carry with them very little in the way of risks, side effects, or expense, are far less widely employed2 ". When you engage in health and healing from the broader integrative perspective, you become an active and inspired participant in optimally supporting your mind, body, spirit and immune system.
Reclaiming a sense of being in charge of our own life and health is a vitally important foundation of the healing process. By doing this, our immune system is enhanced and we begin to actively work towards creating our own foundation for healing/recovery. 
Stay tuned for the next installment in our Foundation of Health and Healing series: Body-Mind Awareness. 
'The Foundations of Health and Healing'
All aspects of supporting mind, body, spirit and immune system (e.g., exercise, nutrition, stress reduction, etc.) are interrelated and each contributes to the benefit provided by the others in a synergistic way.  By engaging in the many ways we can support mind, body and spirit, we create solid foundations for health and recovery and optimize our body's healing potential.  An optimal integrative cancer care program incorporates all of these important foundations, built one upon the other, foundation upon foundation, as illustrated in the following diagram 'The Foundations of Health and Healing'.
1 Cunningham AJ. Adjuvant psychological therapy for cancer patients: putting it on the same footing as adjunctive medical therapies. Psychooncol 2000; 9:367-71
2 Spiegel D. Oncology 1995; 9(3): 253-5