February 24, 2012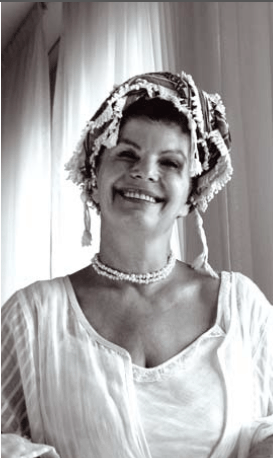 Browsing through a magazine one day, Najwa Zahhar stumbled upon an article discussing the importance of breathing, relaxation and meditation in relation to health. Central to the piece was information about the work of the Centre of Integrated Health – now known as InspireHealth.
Najwa, who lives in Jordan, was staying with her sons in Vancouver, at the time. She made it her mission to visit InspireHealth during this trip. Upon walking through the doors of the Centre, this passionate lady, like so many, changed not only the outcome of her own future, but also that of many cancer patients in the Middle East.
Finding Inner Joy
Visiting InspireHealth provided Najwa with the opportunity to meet like-minded individuals – those who provided her with advice, information and most importantly, inspiration. She learned about finding inner joy though laugher yoga, the importance of meditation in the healing process, and how breathing can reduce the physical toll that stress and illness can have on the body.
It was not until a personal experience with cancer, through the passing of her closest friend, that Najwa branched out into the area of laughter yoga and meditation. "She was my soul mate, my sister and my best friend," she explains. "I spent many days in hospital with her and could not help but notice the tension that the doctors, the nurses and consequently, the patients were carrying around with them."
Following the death of her friend, Najwa visited Dr. Jamal Khatib, the Director of the Psycho-Social Oncology Program at the King Hussein Cancer Center.
She had a plan.
An Inspired Moment
During this meeting, Najwa spoke about the stressful and tense atmosphere that she had experienced during the long days which she had spent with her friend at the hospital. She proposed introducing a series of meditation and laughter yoga classes for cancer patients to help them discover their own natural laughter and personal joy. She wanted this to act as a light in the sometimes dark presence of the hospital ward.
Dr. Khatib agreed to give her a trial to determine whether the hospital would take on her idea.
The morning of the test, Najwa admits she was anxious. Still grieving the passing of her dear friend and anxious about this opportunity to share her techniques with so many people, Najwa sat in her home preparing herself.  "I was so nervous. I closed my eyes and attempted to relax. Suddenly, I found myself laughing. It was this moment which provided me with the inspiration that I needed. It was then I realized that I could do it!" And she did!
 Healing Through Laughter
Najwa is now a laughter therapist who volunteers at the hospital with children and cancer patients. Through her work she encourages them to find happiness and relieve themselves of the worry and pain they may experience along their journey.
Laughter yoga can assist the healing process by reminding us that no matter what we are experiencing at the deepest level, there is a part of us that is always free and joyful. Science is beginning to reveal how important joy and laughter are in supporting our health. Mirthful laughter significantly enhances many important aspects of immune system function, including increasing natural killer cell activity, immunoglobulin production, helper T cells and cytokines. Humour and laughter have been demonstrated to lessen anxiety and pain, reduce production of stress hormones and stress, and increase well-being in patients with cancer.
Connecting with InspireHealth
Najwa first came to InspireHealth over a decade ago. She visits her sons annually and during her vacation spends time at the Vancouver Centre. In addition to volunteering at the Centre, this inspired individual also makes use of the extensive onsite library to learn as much as possible to bring back to the hospital in Jordan. For example, after taking Susan D'Agostino's Emotional Freedom Technique class at InspireHealth, Najwa was so inspired that she delved into learning more about this form of energy-based healing. She now teaches it to cancer patients at the King Hussein Cancer Center in the Middle East. An international advocate of integrative care, Najwa also shares the monthly Research Updates with Dr. Khatib, who in turns passes them on to his medical staff.
Najwa hopes that one day, we will live in a world where people will learn to forget their troubles, discover their inner self and be happy. "Too many people live their lives like they are stuck at a traffic light. Always looking outward, impatient, and not happy to be sitting still. All of the world will change if we only stop to look inside ourselves. It's very simple," she says.