March 30, 2012
Spring is a time of change from the early vibrant colours of primulas and pansies to a hint at the beginnings of edible foods bursting forward from fertile soils.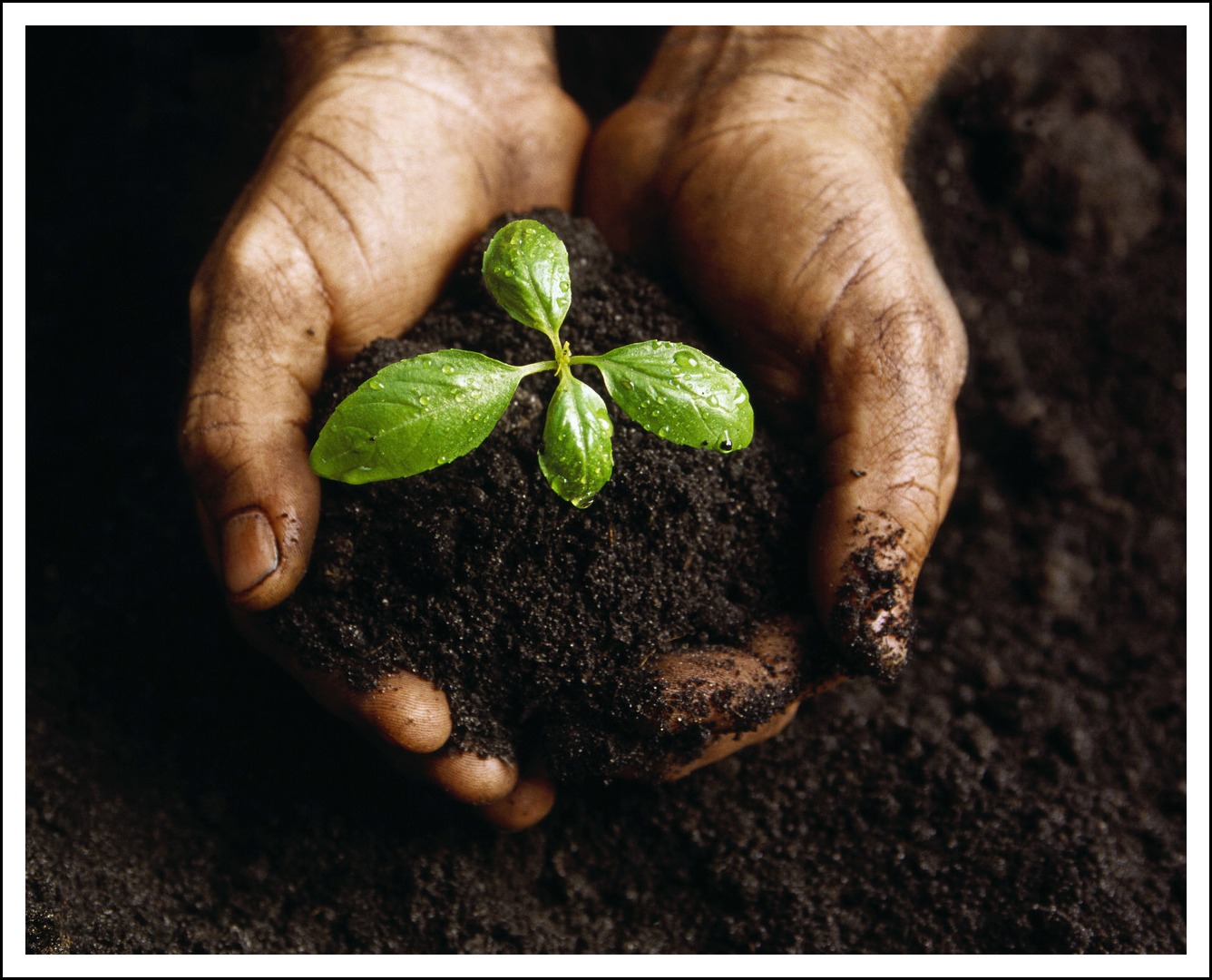 I love this time of year! I welcome the transformation from darkness to light and from dormancy to growth. The organic systems in our bodies that are most 'active' at this time of year are the liver and gallbladder. That is why, traditionally, during this season, it is natural to detoxify from built up residues of wintertime. Foods that are seasonally ripe aid our bodies in detoxifying in this manner. For example, succulent and sour new spring greens have an expansive and stimulating energy that invokes healthy circulation and movement within. They have gentle cleansing properties in the blood that help drive out unwanted impurities while retaining the nutrients. That is the wisdom of fresh, whole food.
I ate a leaf of lemony sorrel from my garden just yesterday (it has survived two winters now) and it exploded in my mouth, waking my taste-buds that have become accustomed to eating a lot of rich winter fare. It immediately reminded me of this magical relationship that we have with our food that goes back to the beginning of time when food became our medicine and medicine became our food.
So I encourage you to visit your local farmer's market or, even better, plant a few seeds of your own this season and re-awaken your taste-buds and your body to the glory of great food.
Try this tasty recipe to get things flowing!
Watercress & Fish Soup
This recipe is a wonderful transition recipe from winter to spring cooking. It contains substantial protein and nutrients that you would typically crave in wintertime, yet has a lightness and a freshness that symbolizes spring.
Ingredients:
1 tablespoon cold-pressed olive oil
1 tablespoon organic butter
1 medium onion, chopped finely
1 medium potato
1 organic red pepper, julienned
6 ounces watercress (approx. a half a typical bunch from the market), chopped coarsely – keep the stalks separate from the leaves.
1 ¾ cup fish or vegetable stock, preferably homemade (see fish stock recipe below).
1 ½ cups coconut milk (optional – replace with extra stock if you do not use coconut milk).
Juice of half a lemon
Unrefined salt, pepper and cayenne, to taste.
Fresh lemon thyme (optional)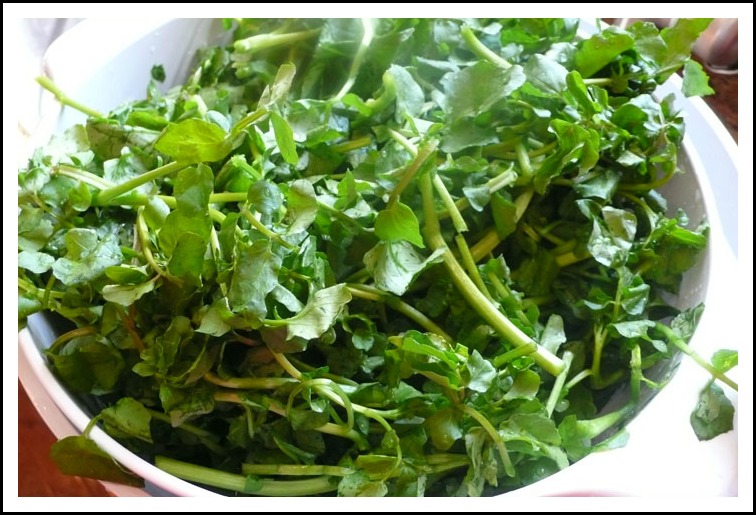 Heat oil and butter in large frying pan and sauté onions until softened, not browned.
Scrub and slice the potato into thin bite-sized pieces. Add the potato slices to the pan and fry gently for 2-3 minutes.
Cover the pan and steam/sauté for approx. 5 minutes, stirring occasionally.
Add the stock (see fish stock recipe below) and coconut milk to the pan.
Then add watercress stalks and red pepper, seasoning with salt and pepper.
Bring this mixture to a boil and gently simmer until the potatoes are tender. This should take just over 10 minutes in a partially uncovered pot.
Add all but a few of the watercress leaves and fresh thyme and simmer for 2 more minutes.
Process the soup in a food processor or blender, then return to the saucepan to heat again before serving, adding the reserved watercress leaves to serve.
Add lemon juice and additional seasoning, as needed.
*Recipe adapted from Virtually Vegetarian.
Homemade Fish Stock
Ingredients:
3 whole carcasses with heads of non-oily local fish (for example, snapper).
2 tablespoons organic butter
1 onion, coarsely chopped
1 carrot, coarsely chopped (scrubbed, not peeled)
1 stalk of celery, coarsely chopped
1/4 cup dry white wine (optional)
1/4 cup raw apple cider vinegar
3 quarts of cold filtered water
1 bay leaf
1 tsp dried parsley or a few stems of fresh chopped parsley.
1 tsp dried or fresh thyme
Melt butter in the bottom of a large stockpot.
Add the coarsely chopped vegetables (onion, carrot and celery) and sauté until the vegetables begin to soften.
Add white wine and bring to the mixture to the boil before adding the fish carcasses.
Pour in the cold, filtered water and apple cider vinegar and bring to a boil.
Skim off any foam and brown film that rises to the top.
Add herbs and reduce the heat to a slow, steady simmer for several hours.
When finished simmering, strain the broth into a large bowl. Discard the fish carcasses and vegetables.
Allow broth to cool in the refrigerator.  Once it is cool, remove the fat that has congealed on top and divide between smaller containers to freeze.
Be well and thrive!
Lisa Marie
Contact me for a personal nutrition consultation: 604-714-4065 or email: lbhattacharya@inspirehealth.ca
Drop by Inspire for my free Nutrition Circle (IH members only) every other Thursday at InspireHealth Vancouver from 2:30-3:30pm (Next drop-in: Thursday April 5th at 2:30pm).
You can also check out my nutrition blog at:www.eatingitreal.blogspot.com for previously written healthy recipes and articles on eating healthfully.
My upcoming nutritional handbook/cookbook is currently 'in the works'. If you know anyone who may be interested in helping fund a cookbook with a focus on 'healing with food as your medicine', please contact me at the above email or phone number. Thank you!