InspireHealth to open up its programming to the public for one day – "Creativity for Well-being", "80s Tunes Cardio" and "Mindful Eating" classes led by experts to help boost your spirits.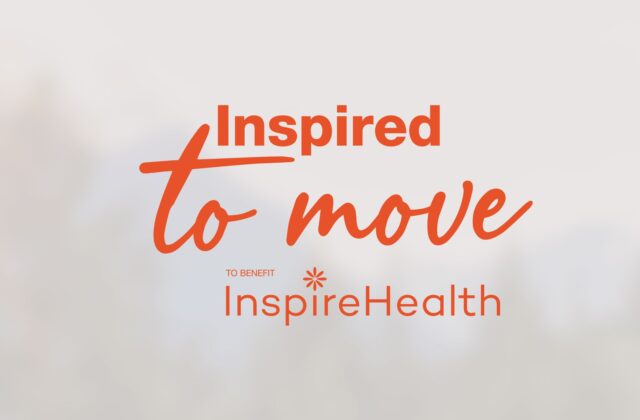 Businesses are encouraged to give their employees a health break and join in.
On Thursday June 2nd, InspireHealth Supportive Cancer Care will be welcoming more than its patients to participate in its online classes throughout the day. "Inspired to Move" is a virtual Open House designed to inspire and uplift in a time when many people need it the most, all while introducing the public to the benefits of supportive care for cancer patients.
"We know from our patients, our classes and programs can provide support and community during a very stressful time," says Loveena Chera, InspireHealth CEO. "We know current world events have also had a negative impact on the mental and physical health of many individuals. We invite people of all ages and abilities to join us virtually for a health break on June 2nd. Our team of dietitians, exercise therapists, and counsellors will provide an inspiring day full of healthy practices and respite from everyday stressors.
In celebration of National Health and Fitness Week, InspireHealth's virtual health and wellness classes being offered via Zoom on June 2nd are as follows:
8:45 am – 9:15 am:  Morning Meditation
9:30 am – 10:30 am:  Strength & Stretch
11:00 am – 12:00 pm:  Mindful Eating & High Protein Snacks Cooking Class
12:15 pm – 1:00 pm:  Gentle Yoga
1:30 pm – 2:30 pm:  Creativity for Well-being
4:00 pm – 5:00 pm:  80s Tunes Cardio
7:00 pm – 7:45 pm:  Guided Meditation
The classes offered are by donation and 100% of funds raised will provide more cancer patients across British Columbia access to InspireHealth's free classes and services, both in-house – at their Vancouver, Victoria, and Kelowna Centres – and online.
"InspireHealth's goal is to empower and promote self-care for our cancer patients through knowledge and skill-building," adds Chera. "With this event we hope to provide the general public the same opportunity to experience ways to practice self-care in their daily lives with a little bit of inspiration from our team. On June 2, we invite the community to join us and ask businesses and fellow non-profits to encourage your staff and colleagues to participate for the sake of everyone's health. Now is the time to take care of yourself and be inspired while making a real difference for those affected by cancer."
About InspireHealth:
InspireHealth provides supportive cancer care that enhances the quality of life of those living with cancer.
We focus on a patient's physical, emotional, and spiritual health by providing evidence-based, person-centered care where the patient plays an active role in their care plan. Our team of supportive care physicians, clinical counsellors, registered dietitians, and exercise therapists promote self-care through knowledge and skills building. Through collaboration, we work with other healthcare providers and organizations to identify and fill gaps in a patient's cancer journey and to add value to the health system.