Our Early Days
InspireHealth was co-founded over 25 years ago by two pioneering leaders in integrative cancer care – Dr. Roger Rogers and Dr. Hal Gunn.
Dr. Rogers is recognized for being a leader in integrative medicine and was awarded the Order of British Columbia for his pioneering work in this area.  He was a medical doctor with a special interest in supportive cancer care and championed a whole-person centred approach to healing. He had a lifelong interest in nutrition, patient choice, and integrative therapies. Dr. Gunn was a medical doctor with a passion for the integral role of the mind, body, and spirit in health and healing. Early on, Dr. Gunn played an important role in the integration of health and wellness into mainstream medicine.
In 1997, Dr. Rogers and Dr. Gunn formed the Centre for Integrated Healing, in Vancouver, which later came to be InspireHealth Supportive Cancer Care.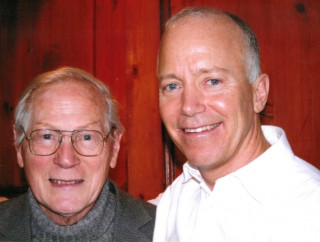 Dr. Rogers and Dr. Gunn
Our Growth
Recognizing that the need for cancer support existed across the province, in 2011, InspireHealth opened two more centres with the support of the BC Ministry of Health. The Victoria centre was opened on Oak Bay Avenue that October and in June of 2012 the Kelowna centre opened its doors. Through the three centres, patients were offered integrative support in the areas of nutrition, exercise, counselling and physician services.  Over the years, InspireHealth came to be recognized as a leader in supportive cancer care.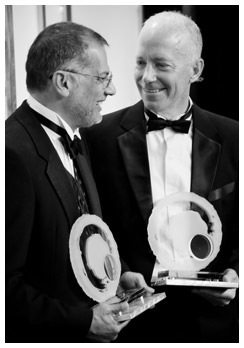 2009 – Dr. Hal Gunn awarded the Dr. Rogers Prize for vision, leadership and integrity in the field of Integrative Medicine
Our Continued Evolution
The COVID-19 pandemic brought unique challenges for those facing cancer including extreme isolation and increased mental health distress. InspireHealth pivoted almost immediately to provide comprehensive programs and services through a virtual platform to support patients during this unprecedented time. This alleviated geographical barriers for cancer patients across the province and beyond, including in rural and remote areas, who now had easy access to the supportive cancer care services they needed.  The number of visitations seen by InspireHealth has doubled since the onset of the pandemic. We now continue with a hybrid model of care, leveraging our robust online community as well as our three centres in Vancouver, Victoria and Kelowna, to provide patients with care however and wherever is best for them.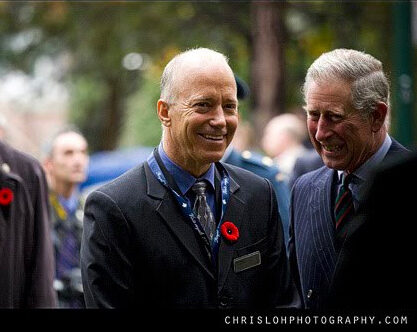 2009 – His Royal Highness, Prince Charles, visits InspireHealth, Canada's foremost Integrative Cancer Care centre.