Cancer touches us all. There are so many reasons to give.
Two in five Canadians are expected to receive a cancer diagnosis in their lifetime.1 Whether newly diagnosed, in treatment or post-treatment, the cancer journey can be difficult for patients and their loved ones. Research confirms that stress reduction, a healthy diet, exercise, and a positive support network can substantially improve quality of life and optimize recovery for cancer patients. And that's where InspireHealth comes in—for over 25 years, we have been providing cancer patients supportive care services so they can live their best life possible.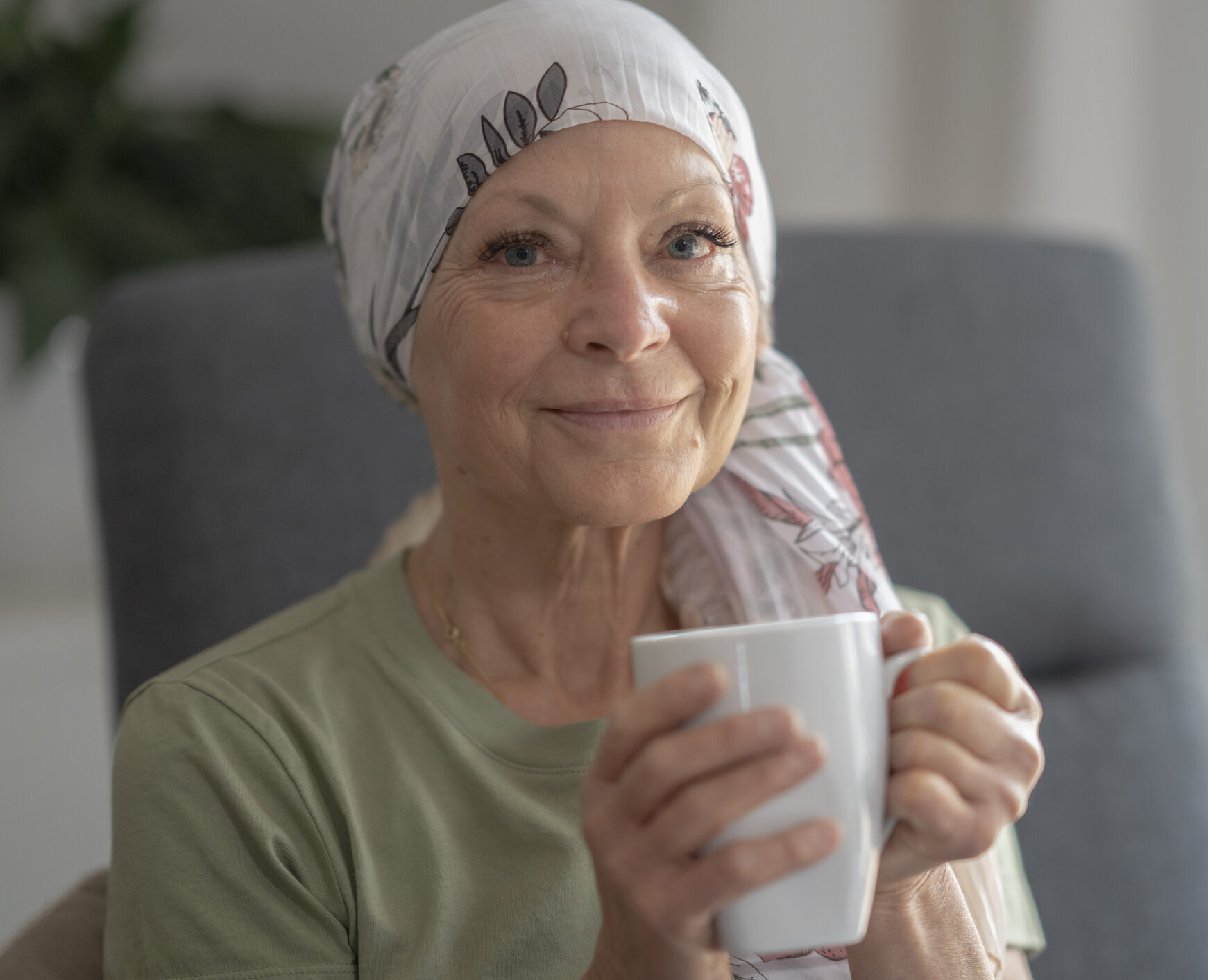 Cancer patients in BC have reported they don't have enough information or resources to face their illness. Over half feel they do not have enough emotional support and most report not having adequate access to providers that can help them with the anxieties and fears experienced after diagnosis. Patients feel they don't have enough information to face changes in relationships, energy levels, nutrition needs, spiritual needs and more. 2 
At InspireHealth, patients tell us they are treated as a whole person, beyond their cancer diagnosis, and offered personalized recommendations and support. 3 Our team of supportive care physicians, counsellors, exercise therapists, and dietitians work together to provide programs and services to support the physical, emotional and spiritual well-being of patients.
Since the onset of COVID-19, InspireHealth has seen our annual visitations more than double with many, often elderly, patients coming to us in significant emotional distress and with more advanced cancers.  Our comprehensive offering of virtual services has provided a lifeline to vulnerable and isolated patients.  For many living in rural and remote areas, supportive cancer care has for the first time become truly accessible and we have seen more patients from these communities utilizing our services.
As we move forward with a hybrid model of care, we are committed to providing the best supportive care to those living with cancer in all corners of the province and we can't do this without your generous support.
"InspireHealth is my North Star through cancer" – Charles, North Vancouver