Exercise therapy can be beneficial in all stages of your cancer journey. Our exercise therapists have cancer specific expertise to provide guidance based on current supportive cancer care research. Our knowledge and experience will support you to feel safe and confident throughout your unique cancer journey.
Our exercise therapists will work with you to determine which type of activities and level of intensity are appropriate for your body. Medical and treatment history, health goals, current abilities, and physical limitations are reviewed, and aerobic fitness, upper and lower body strength, range of motion, and balance will be assessed. You will leave with personalized exercise recommendations to meet your goals.
Follow-up visits are available as needed.
* Please note: To participate in InspireHealth's exercise and movement programs, an initial exercise consultation is required.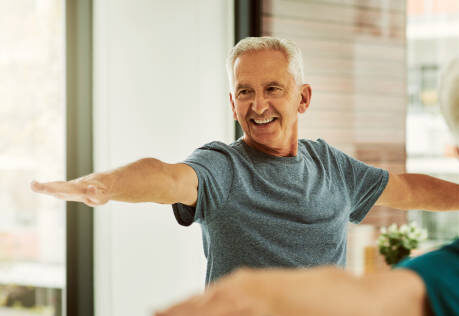 If you are benefiting from our services, please consider making a donation so we can continue offering free programming.