LUMP Reminds Women to Check for Lumps This Mother's Day
LUMP Foundation, a new Vancouver-based non-profit, has invented a novel way of empowering women and reminding everyone about the lifesaving importance of early breast cancer detection.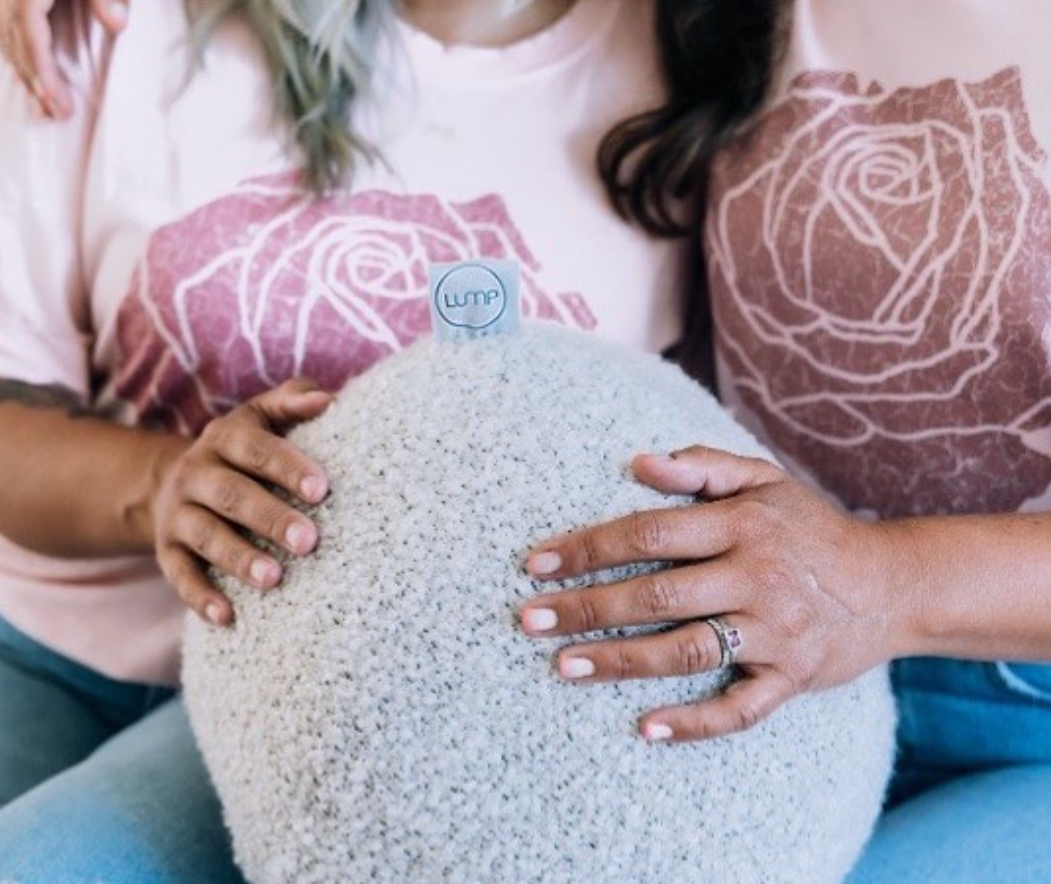 "This all started with a lump," says LUMP Foundation founder and recent breast cancer survivor, Devonna Gaglardi. "I was diagnosed with breast cancer at 37, and decided I wanted to turn my experience into something positive and empowering for the cancer community."
Drawing on her background in design and interiors, she created the LUMP Pillow; a beautiful, symbolic, light grey pillow which is gifted to those who donate $100 or more. Included with the pillow is an information card on how to self-examine for early signs of breast cancer.
In recognition of Mother's Day, LUMP has created a limited edition, bouclé blend pillow in the prettiest pink, reminiscent of fluffy Spring cherry blossoms. It will only be available from April 14th to May 8th at www.lump.live/ – just in time for Mother's Day giving.
LUMP has partnered with InspireHealth, a Canadian leader in supportive cancer care, to teach effective measures on how to self-examine for potential lumps and thereby confidently detect potential early breast cancer signs. The pillow encourages people to donate to an organisation that provides a plethora of support to people on their cancer journey.
"We really wanted to create something tangible – a physical reminder of the lifesaving importance of checking your breasts – as well as honouring our donors' generosity," says Gaglardi. "It's the perfect way to help cancer patients via a donation in your mother's name, and also spoil your mum with a delightful, Vancouver-made gift."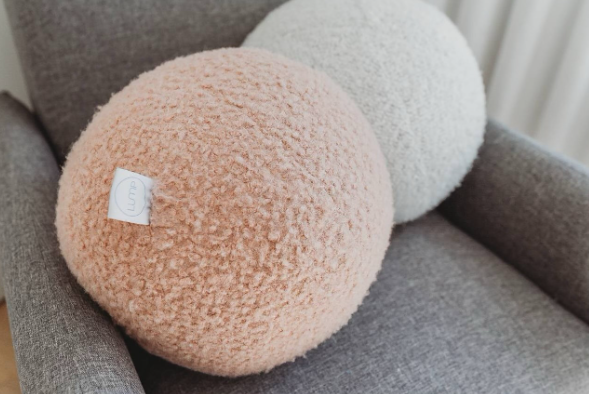 100% of the donations received support InspireHealth to provide free access to individual sessions with supportive care physicians and clinical counsellors, as well as free group classes with registered dietitians and exercise therapists. These services are available at InspireHealth clinics in Vancouver, Victoria, and Kelowna.
"InspireHealth is here to help women through their breast cancer journey by providing important services that support both their physical and emotional health," said Loveena Chera, CEO of InspireHealth.  "We are grateful for the support of the LUMP Foundation and the work they are doing to increase the awareness of the importance of early detection."
Gaglardi adds, "Our hope is that the donors who receive a LUMP Pillow are prompted when they see it, to check themselves for lumps. We want to shift the dark and scary narrative of being told you have a lump and replace it with a tactile reminder of everyone's own personal resilience and power. The LUMP Pillow is love at first sight, touch, and squishy feel."
The LUMP Foundation's mission is to educate women on the importance of regular breast self-exams to allow early detection and successful treatment of breast cancer. www.lump.live
About InspireHealth:
InspireHealth provides supportive cancer care that enhances the quality of life of those living with cancer.
We focus on a patient's physical, emotional, and spiritual health by providing evidence-based, person-centered care where the patient plays an active role in their care plan. Our team of supportive care physicians, clinical counsellors, registered dietitians, and exercise therapists promote self-care through knowledge and skills building. Through collaboration, we work with other healthcare providers and organizations to identify and fill gaps in a patient's cancer journey and to add value to the health system.