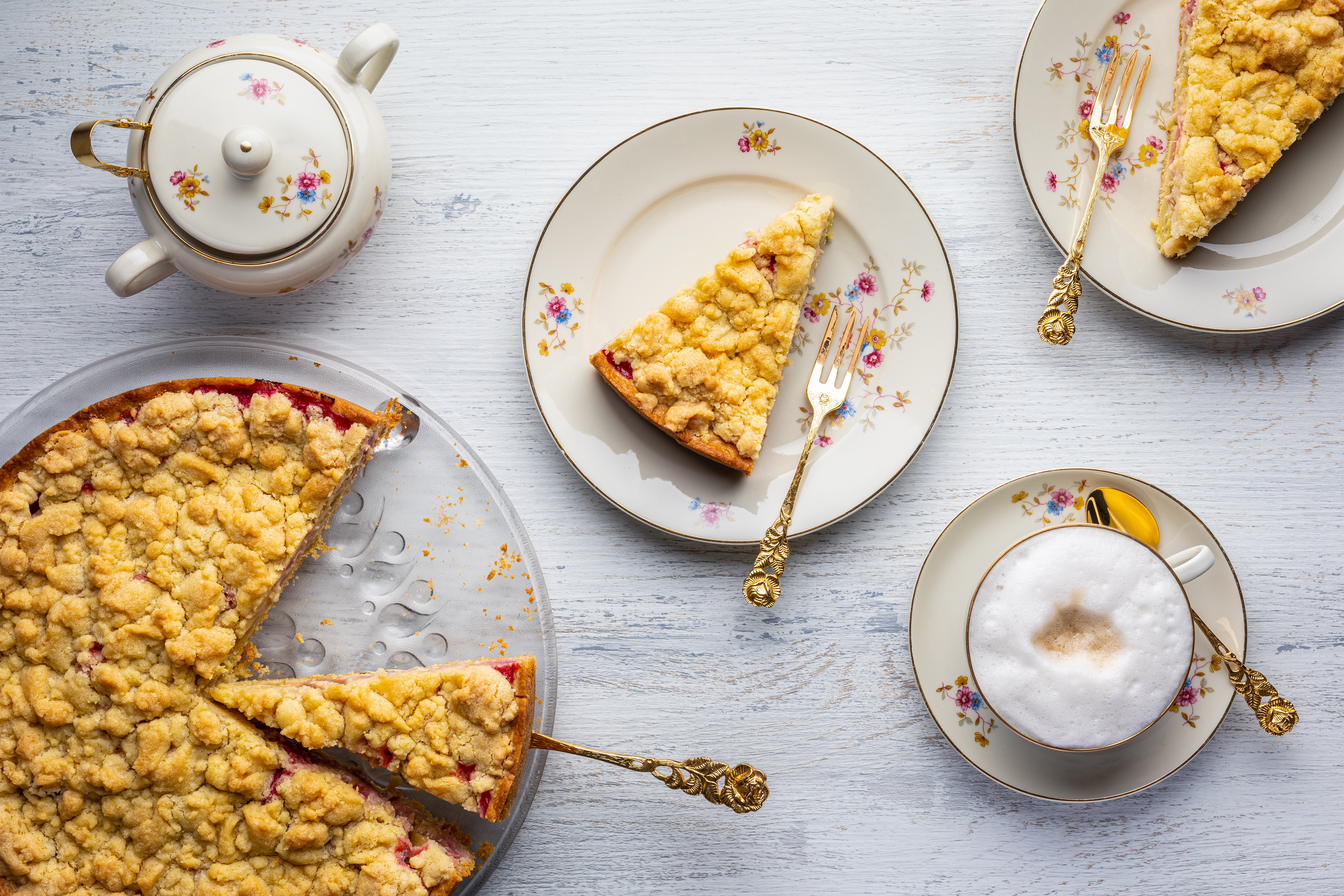 Although this recipe is intended to be a dessert, it could easily well be enjoyed for breakfast, considering the wholesome ingredients used to make it. It has a baked oatmeal texture, it's not too sweet, and the apples and rhubarb are a great combination.
Ingredients
1

cup

Coconut refined oil *

1

cup

Buckwheat flour

1

cup

Unsweetened soy milk

1/2

cup

Sugar

1

tsp

Baking powder

5

Rhubarb stalks

Peeled, chopped into 1 cm pieces

2

Apples

Chopped into 2 cm pieces

1/2

tbsp

Fresh ginger

Minced (optional)

1/4

tsp

Ground cinnamon
Instructions
Preheat the oven to 350°F (175°C).

Put the coconut oil into a 6 x 10 inch (15 x 25 cm) baking dish, and place on the centre rack of the oven to melt.

Meanwhile, mix the flour, plant milk, sugar and baking powder in a large bowl.

In another bowl, combine the apples, rhubarb, ginger and cinnamon.

As soon as the oil has melted, remove from the oven and pour the flour mixture into the dish. Do not mix!

On top of the flour batter, place the apple and rhubarb mix. Again, do not mix!

Place the baking dish back into the oven and cook for 40 minutes, or until the batter is golden and firm, but springy to the touch.

Remove from the oven, let cool for a few minutes before enjoying with coconut whip, or a scoop of vegan ice cream!