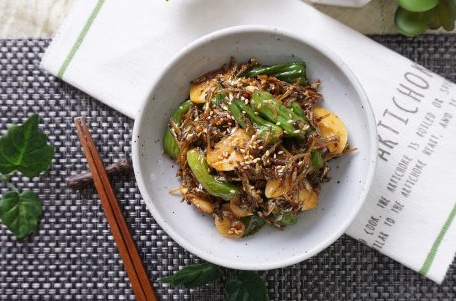 This delightful recipe incorporates many seasonal veggies as well as many of my favourite cancer-blasting superfoods. It is also very versatile so if you're feeling cold and/or a bit low energy you can prepare it warm. Alternatively, if you feel like a more raw and refreshing dish, have it as a salad and keep some or all of the ingredients raw -as your heart desires.
Remember to use organic or equivalent as much as possible. And be sure to eat mindfully (breathe, relax, notice the flavours/textures and nourishment entering your body). Feel how it feels to feel good and hold onto it!
Ingredients
1/4

cup

Cold-pressed sesame oil

3

tbsp

Toasted sesame oil

3

tbsp

Tamari (fermented soy sauce)

3

tbsp

Balsamic vinegar

3 1/2

tbsp

Honey/maple/brown rice syrup to taste

1

tbsp

Grated ginger

1/2

tbsp

Crushed red pepper flakes

2

cloves

Garlic

1

Lime

juiced

Salt

to taste
Marinade for Stir Fry
14

oz

Soba noodles 

(approx. 1 pack)

8

oz

Tofu slices 

Optional

8

oz

Shrimp

Optional

8

oz

White fish

Optional

1

clove

Garlic

1/2

bunch

Asparagus 

Thinly sliced

2

cups

Baby spinach, Kale, or Chard 

Chopped

1/2

cup

Mint

Silvered

1/2

cup

Basil

1/3

cup

Cilantro

Optional

1/2

cup

Cashews

Optional

1/2

cup

Sesame seed
Instructions
Directions
Mix your marinade ingredients together.

Prepare all your sauté ingredients and have them within arms reach of the stove.

Boil a large pot of water and add soba noodles. Cook as per package instructions.

Meanwhile, heat a splash of sesame oil in a large pan, or well-seasoned wok over almost medium heat. When it is hot, add the tofu, and cook until golden – a few minutes. If using fish or prawns/shrimp, poach with a touch of sesame oil and a sprinkle of water and cover until almost ready and set aside.

Once the soba noodles are done (only a few minutes), rinse with cool water and mix in a drizzle of sesame oil to keep from sticking. Allow to cool and put in fridge if you are having it as salad.

Add another (generous) splash of oil to the pan and, at moderate heat, add the onions, asparagus, and salt. Stir fry for about a minute or two, then add the garlic, cashew/sesames (reserving a few for garnish), and spinach and stir-fry for another minute, or until the spinach wilts.

Return the tofu to the pan. Stir in the marinade, if having warm. Cook for another minute or so, tossing your ingredients about in the marinade. *If you're having your noodles as a cold salad reserve some of the marinade for just before serving as the noodles will absorb much of it.

Remove from heat and stir in the mint and basil and garnish with nuts/seeds. Taste and adjust as needed.