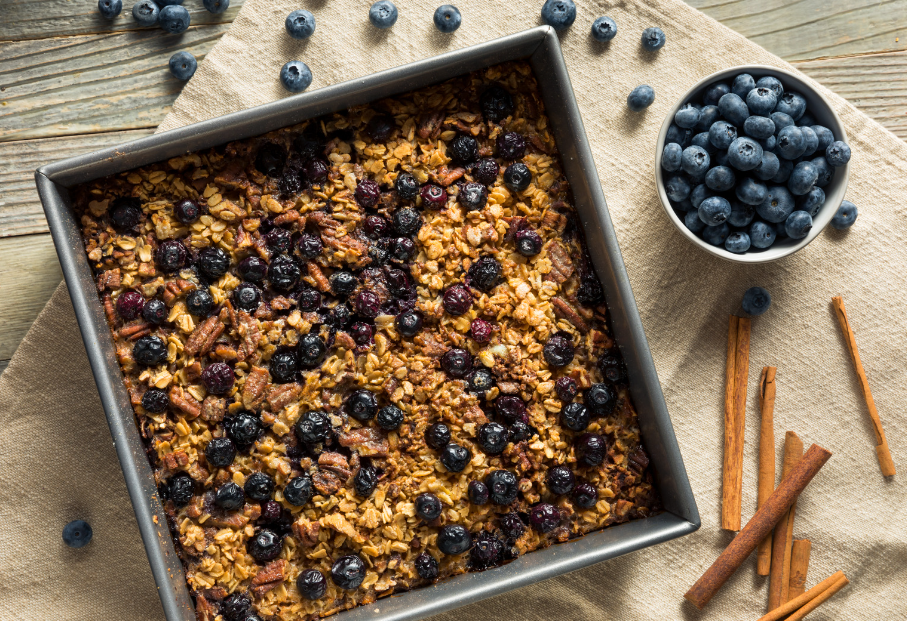 The verb "comfort" comes from comfortare, the Latin word meaning "strengthen greatly".   Today we comfort our young, those that are ill, the elderly, and each other, strengthening their ability to meet challenging times.  We may sometimes forget that comforting ourselves is also so very important, in order to strengthen our own spirits.
Nutrition is just one of the beautiful ways we can comfort ourselves and each other.
Comfort through our senses:
-Touch: curling up with your softest blanket, kneading bread, modelling clay or play-doh
-Hearing: music can move us, whether you play an instrument yourself, press play on your favourite album or listen to the songbirds
-Sight: looking through old photo albums, watching the trees sway or the ocean waves crash
-Taste: A hot cup of tea, crisp juicy apples, or warm baked oatmeal fresh from the oven
-Smell: Stepping outside to smell fresh air, sniffing the herbs in your cupboard, or the soothing smell of baked oatmeal
Here we offer you a warm, nutrient-dense breakfast or snack option; Baked Oatmeal.  It is a quick and easy recipe. Nutritionally, this recipe brings a good amount of fibre and protein, bringing satisfaction to our bodies which can help to calm, ground and soothe. Leftovers can be kept in the fridge and eaten cold or warm for a few days.  Yogurt, berries, seed and nut butters on top would be wonderful additions to consider.
Prep & Cook Time: 45 minutes
Ingredients
2

cups

rolled oats

1

tbsp

baking powder

1 1/2

tbsp

ground cinnamon

1/2

tbsp

salt

2

cups

milk of choice

2

tbsp

honey or maple syrup

1

large egg, beaten

3

tbsp

butter or oil of choice, melted and cooled slightly

2

bananas, cut into ½ inch pieces

1 1/2

cups

blueberries or mixed berries

1/2

cup

walnuts or nuts or seeds of choice

2

tbsp

vanilla extract (optional)
Instructions
Preheat the oven to 375°F/190°C with a rack in the top third of the oven. Generously grease the inside of an 8" square or a 7×11" baking dish.

In a large bowl mix the wet ingredients together. In a separate bowl, mix the dry ingredients together (except for nuts). Combine the two bowls and mix well.

Pour into the  prepared pan and sprinkle the top with the nuts.

Bake for 30-35 minutes, until the top is nicely golden and the oat mixture has set. Remove from the oven and let cool for a few minutes.

Variations:

– Maple pecan with apples

– Apple, cinnamon with almonds

– Peach and almond

– Mango, coconut and brazil nuts

– Pumpkin puree with cloves, ginger and nutmeg and walnuts

– Hazelnut, pear and cranberries

Nut allergy? try pumpkin, sunflower, sesame, flax, hemp and chia seeds.
Notes
Our nutrition team members are here to support you. If you would like to book a one-on-one consultation with one of our Registered Dietitians, please click here or call 1-888-734-7125.
Recipe adapted from epicurious