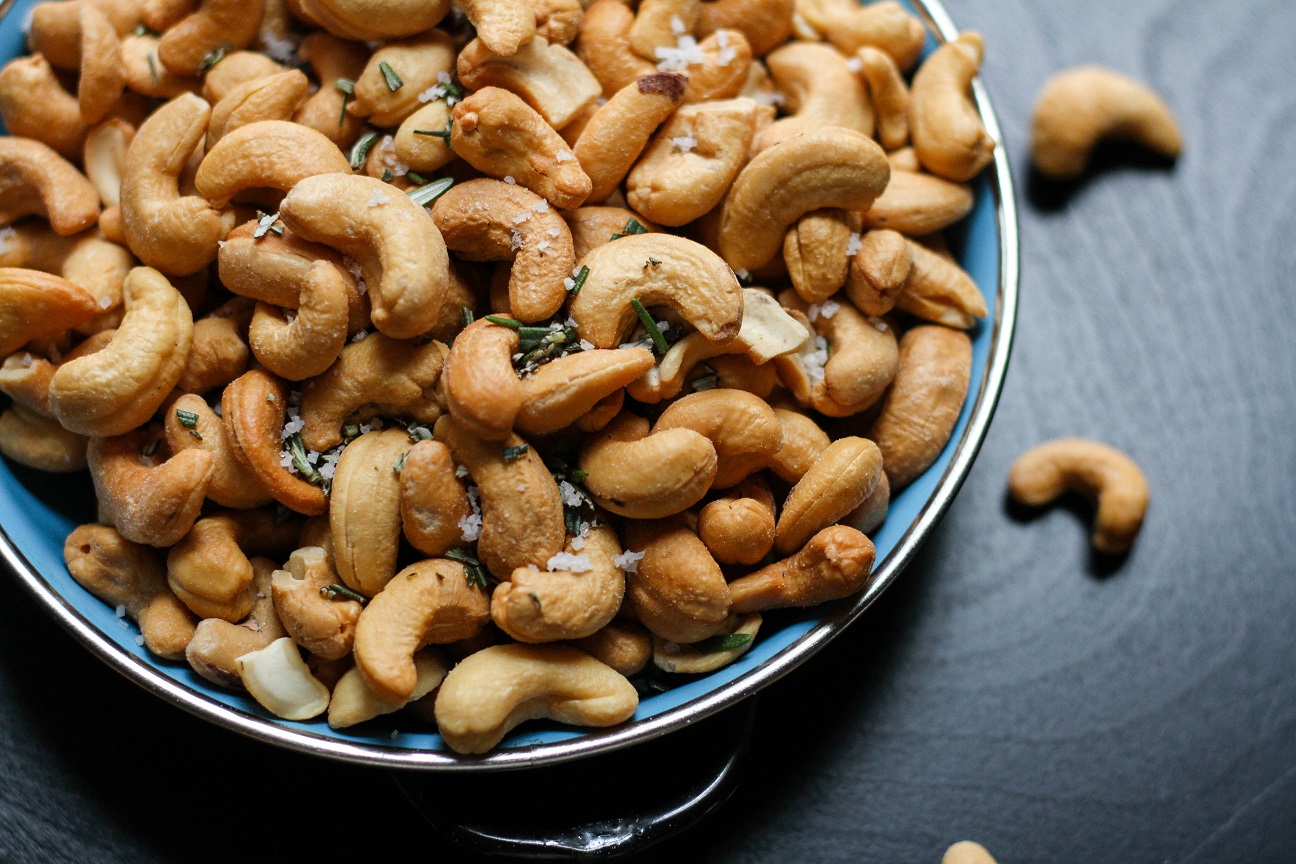 Herbs offer more than great flavor; they are packed with nutritional benefits and basil is the star in this raw appetizer. Basil is a great source of vitamin K, which plays a key role in regulating blood clots and strengthening bones. It also has powerful anti-bacterial and anti-inflammatory properties. Served up on raw cucumber, the cashew basil rounds provide an incredibly cooling crunch of flavour and are a perfect sunny day snack or appy.
Prep Time: 15 minutes Yield: 12 Rounds
Ingredients
1

medium cucumber

1/2

cup

soaked cashews

1/4

cup

fresh basil

2

tbsp

lemon juice

2

tbsp

water

1

garlic clove, minced

6

cherry tomatoes, halved

Salt and pepper

(to taste)
Instructions
*Soak raw cashews in 1 cup of water in a glass bowl overnight. Strain and rinse well.

Blend soaked cashews, basil, lemon juice, water, and garlic in a food processor until you reach a creamy smooth texture. Adjust consistency with additional water if necessary. Season to taste with salt and set aside.

Peel evenly spaced strips lengthwise around the cucumber. Slice into 1 inch rounds and discard the ends. Carefully spoon a dollop of the cashew basil mixture on each of the rounds. Top with halved tomatoes, fresh pepper and salt, and garnish with fresh basil or balsamic vinegar. Serve immediately.