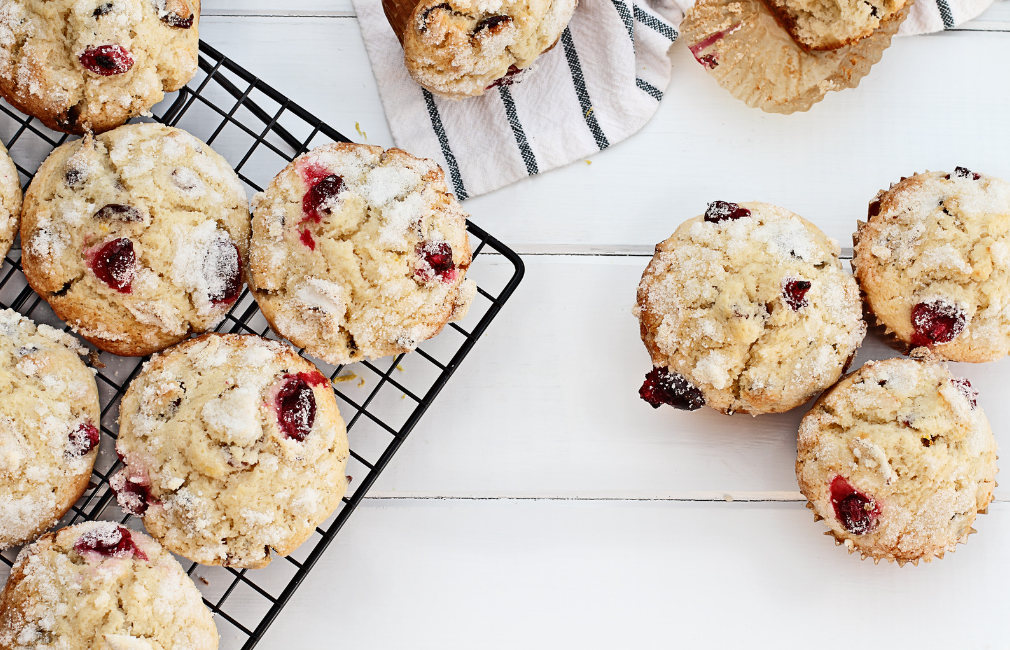 Ingredients
3

cups

ground almonds

1/2

tsp

baking soda

1/4

tsp

sea salt

1

tsp

cinnamon

1 1/2

cups

dried cranberries

(alternatively raisins or other mixed fruit, or 1 cup dark chocolate chips)

1/2

cup

honey

3

eggs
Instructions
Preheat oven to 325o. Line a muffin tin with baking cups (tend to burn if you don't use cups).

In a large bowl, combine dry ingredients. In a separate bowl combine other ingredients. 

Mix the two bowls together. Fill muffin cups and bake 18-20 minutes, until tops slightly golden.
Notes
Nutritional Value of Select Ingredients
Almonds – Almonds are called the king of nuts because they are high in calcium, potassium, magnesium, phosphorus, folic acid, EFA's, and protein. Loaded with phytonutrients, they are called the anti-cancer nut.
Cranberries – Great for the kidneys, bladder, and skin, these tart berries are full of vitamin C, fibre, calcium, iron, and other minerals; and phytonutrients like beta-carotene and quercetin. They are useful in the treatment of asthma, cystitis, kidney stones, and bladder stones.
Honey – This is a natural sweetener that contains vitamins, minerals, and propolis. It is a great source of magnesium. A whole food, honey is an excellent replacement for brown or white cane sugar, which is detrimental to our health. Any sweetener, though, should be eaten in moderation, but when you do need to sweeten, try honey instead.
Eggs– A perfect food (you can make a whole chicken out of them!), eggs contain protein, unsaturated fats, vitamin A, calcium, iron, phosphorus, zinc, and are quite low in calories.
Sea Salt – When you do use salt, sea salt provides a wide range of minerals including potassium and iodine, not just sodium. It is produced by the evaporation of seawater, so contains all the natural minerals of the sea. Use in moderation.
Recipe adapted from Martine Spinks.