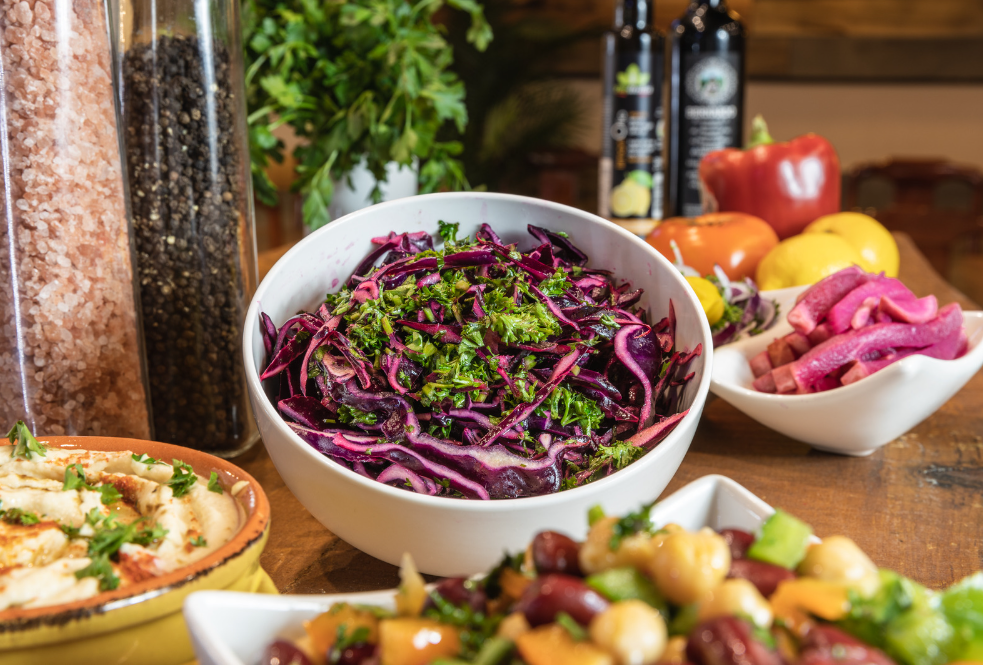 Ingredients
2 1/2

cup

Water, Vegetable stock, or Chicken stock

1

tbsp

Butter

1

tsp

Salt

divided

1

cup

Black wild rice

1/4

cup

Lemon juice

1/4

cup

Olive oil

1

clove

Garlic

minced

1/2

cup

Fennel bulb

core removed, chopped

1/2

cup

Red or yellow bell pepper

diced

1/2

cup

Red cabbage

chopped

1/2

cup

Parsley

diced

2

cups

Dark, leafy greens

chopped

Salt and pepper

to taste

Pecorino or Gorgonzola cheese

optional
Instructions
Bring water to a boil. Add butter, ½ teaspoon salt, and rice. Bring to a boil again, cover, lower heat, and simmer for an hour. Make sure all of the water is absorbed by tipping the pan to one side to check for pooled liquid.

Combine lemon juice, olive oil, garlic, and remaining ½ teaspoon salt in a large serving bowl. Add fennel, bell pepper, cabbage, parsley, and greens; toss thoroughly.

Once the rice is fully cooked, cool until it ceases steaming but is still warm, then place it on top of the dressed vegetables. When the rice cools to room temperature, toss it with the vegetables. Taste the salad and adjust the seasonings; some extra salt and/or lemon may be required. Garnish with cheese, if desired.