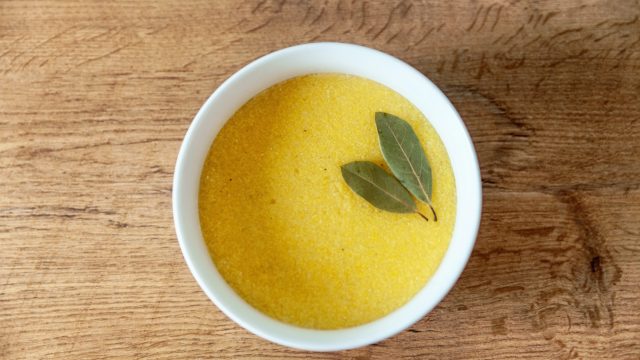 Broths, whether made with bones or just vegetables are full of important minerals like magnesium, potassium and sodium which help to nourish and restore the body. Sip them as a rejuvenating tea or use them as a base for cooking grains, making sauces, gravies, soups and stews.This yummy mineral-rich vegetable broth is from The Cancer Fighting Kitchen by Rebecca Katz. Simply chop the ingredients in chunks and throw them in the pot – roots, skins, and all. You can also cut the recipe in half and make it in a slow cooker.
Ingredients
6

unpeeled carrots, cut into thirds

2

unpeeled yellow onions, cut into chunks

1

leek, white and green parts, cut into thirds

1

bunch

celery, including the heart, cut into thirds

4

unpeeled red potatoes, quartered

2

unpeeled sweet potatoes, quartered

1

unpeeled yam, quartered

5

unpeeled cloves garlic, halved

1/2

bunch

fresh parsley

1

8-inch strip of kombu

(nutrient-rich seaweed)

12

black peppercorns

4

whole allspice or juniper berries

2

bay leaves

8

litres

cold, filtered water

1

tsp

salt
Instructions
Rinse the vegetables and kombu well.

In a 12-quart or larger stockpot, add all of the vegetables and spices except the salt. Fill with the water to 2 inches below the rim, cover, and bring to a boil.

Remove the lid, decrease the heat to low, and simmer, uncovered, for 2-4 hours (until the broth tastes full and rich). You may need to add more water if any of the vegetables begin to show above the surface.

Strain the broth through a large, coarse-mesh sieve and then add salt to taste.

Let cool to room temperature before refrigerating or freezing.

Storage: Store in an airtight container in the refrigerator for 5 to 7 days or in the freezer for 4 months.
Notes
Broth from scraps
Although onions, carrots and celery are usually the key ingredients in stock, you can use leftover scraps to save money and avoid food waste.  Wash and save roots, stalks, leaves, ends, and peelings from veggies such as leeks, scallions, beet greens, garlic, fennel, chard, lettuce, potatoes, parsnips, green beans, squash, peppers, eggplant, mushrooms, and asparagus. Herbs like parsley, basil, thyme, dill, rosemary and cilantro are also great additions. You can keep an airtight bag in the freezer and keep adding your scraps until you are ready to make stock.
Note: The flavours from adding Brussels sprouts, cabbage, broccoli, cauliflower, turnips, rutabagas, and artichokes may be too strong so keep these to a minimum.
Recipe by Magic Mineral Broth — Rebecca Katz
Photo by Adriana @ Great Food 360/ CC BY