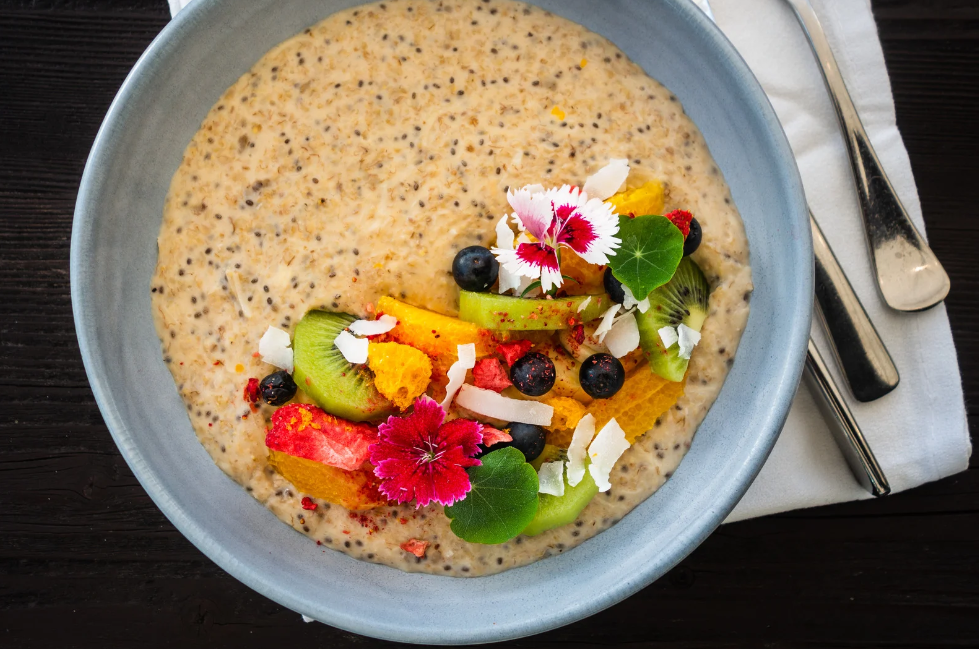 This seasonal recipe is perfect for those chilly fall mornings when you want something comforting, delicious and very nutritious. I've adapted this one over the past few months and really have come to love this hearty breakfast. It's a stick-to-your ribs kind of porridge which will sustain you for several hours after enjoying. It will also supply you with plenty of protein, omega 3, a plethora of vitamins and minerals. Hope you savour it as much as my son and I do!
Sending nourishment from our kitchen to yours,
Lisa Marie
Ingredients
2

cups

milk of choice

3

tbsp

chia seeds

1/4

cup

raw buckwheat groats

1

tbsp

molasses

4

dates, chopped

1/2

cup

fresh fruit, chopped

2

tbsp

hemp seeds

2

tbsp

raw pumpkin seeds

Cinnamon, cardamom and/or ginger

(to taste)
Instructions
Simmer milk on medium heat on stovetop in a saucepan until hot (do not boil).

Add chia/salba seeds, the buckwheat groats and stir.

Cover and let sit for about 10 minutes on low heat.

Uncover and add molasses, dates and spices, stir.

Keep on heat until porridge has thickened somewhat.

Remove from heat and add fruit, unless you prefer to cook it. (The more it sits the more it tends to thicken, especially in coconut milk.)

Top with hemp, pumpkins seeds and walnuts/pecans.
Notes
Makes 2 – 4 servings. Enjoy!