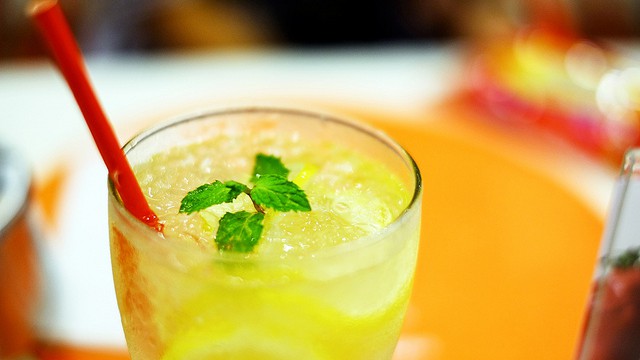 Who knew you can get so much therapeutic benefit in such a thirst quenching beverage made with simple household ingredients? The oil found in rosemary is a good source of powerful anti-oxidants, decreases inflammation, and increases blood flow to the head and brain, therefore benefitting concentration. The oil from the mint leaves helps to soothe the smooth muscles of the digestive tract, contains anti-oxidants that help decrease allergy symptoms, and contains a compound that inhibits the growth or formation of cancer cells. Both rosemary and mint contain a compound called terpene, which has been shown to have many benefits against a wide variety of cancers. Besides being an excellent source of vitamin C, lemons contain a phytochemical called limonene that also has anti-cancer properties. Combine these ingredients together and you've got one power house of a beverage!
Ingredients
2

stalks

rosemary

1

small bunch mint

1

cup

freshly squeezed lemon juice (about 9 lemons)

4

cups

water

Honey

(to taste)
Instructions
In a pot, muddle (mash) mint and rosemary leaves with a wooden spoon. Add water and bring to a boil. Simmer for 5 minutes. Take off heat and add honey. Let cool, add lemon, and adjust any ingredients to taste. Strain and serve.