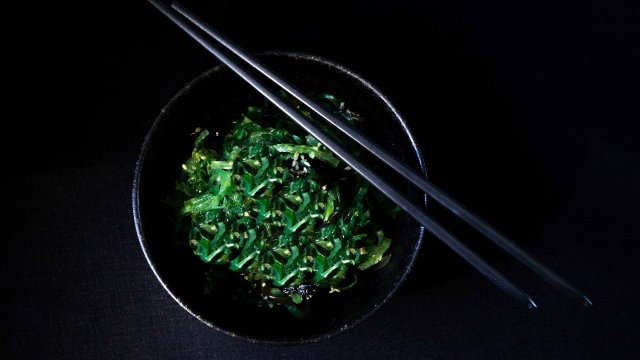 This side dish of lightly cooked greens provides an abundance of nutrients and flavour.
Ingredients
1

bunch

broccolini

1

tbsp

olive oil

1/2

red onion, thinly sliced

2

garlic cloves, minced

1

cup

assorted greens (kale, dandelion greens, spinach, collard, beet greens, etc.), chopped

1

tbsp

lemon juice

1/4

cup

sunflower seeds

Salt

(to taste)
Instructions
Blanch the broccolini in a large pot of boiling salted water for 2 minutes. Drain and rinse with cold water in a colander.

Return the pot to the stovetop and warm olive oil over low heat. Add onions and sauté for 5 minutes or until translucent. Add garlic and stir for 1 – 2 minutes. Return broccolini to the pot and stir until heated through. Add greens and sauté until tender. Season with unrefined salt.

Garnish with fresh lemon juice and sunflower seeds before serving.