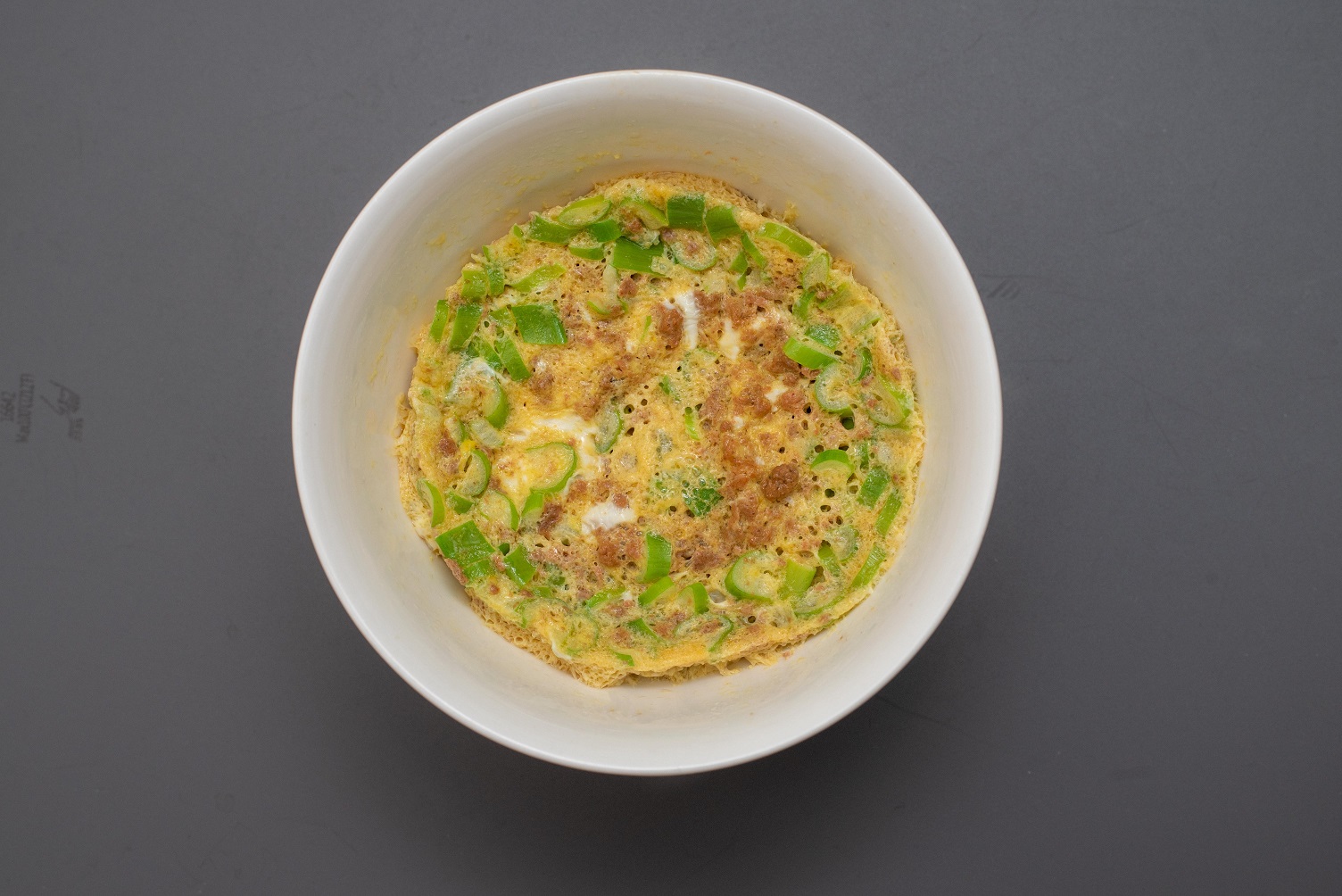 Ingredients
1

cup

Chickpea flour

1/2

tsp

Salt

1 1/2

cup

Warm water

1

tbsp

Olive oil

8

oz

Mushrooms

Sliced

2

Leeks

2

cloves

Garlic

Minced

1

tsp

Thyme

Dried

3

tbsp

Nutritional yeast

1

pinch

Salt

To taste

1

pinch

Black pepper

To taste

Fresth thyme

For serving, optional

Green onion

For serving, optional
Instructions
In a medium mixing bowl, whisk together the chickpea flour, salt, and warm water until smooth. Ensure that the water is warm as it will help the batter thicken correctly. Set aside for 15 minutes.

Meanwhile, heat olive oil in a large skillet over medium heat. Add the mushrooms, leeks, and a pinch each of salt and pepper. Reduce the heat to low and cook, stirring often, until softened — about 10 minutes.

Add the garlic and thyme and cook for 1-2 more minutes. Turn off the heat and stir in the nutritional yeast. Taste and adjust as needed, adding more salt to taste, black pepper for spice, or nutritional yeast for cheesiness. Set aside.

Heat a non-stick or cast iron* skillet over medium heat (non-stick works best). Whisk the batter again to combine. It should be fairly loose. Pour 1/2 tsp of olive oil into the pan and rotate the pan to evenly spread the oil (if using a cast iron, we found a very thin coating of oil to work best — in fact, in most cases, a seasoned surface with no additional oil should work well).

Scoop 1/3 cup (80 ml) of the batter into the skillet, quickly pick up and rotate the skillet to spread the batter into a 5-7 inch circle, then turn up the heat to medium-high and cook the pancake, undisturbed, until browned on the bottom and edges, about 2-3 minutes. Use a spatula to peek at the underside of the pancake to make sure it's browned before flipping — the pancake should lift away from the pan easily; if it sticks, let it cook a bit longer. Once ready, flip and cook for 1 minute on the other side. If you are using cast iron and the batter is sticking, wipe a small amount of olive oil across the entire surface of the pan and try again. Transfer finished pancake to a plate, turn the heat back down to medium, and repeat with the remaining batter.

Top the pancakes with the leek and mushroom filling and garnish with fresh thyme and nutritional yeast or green onion if desired.

Best when fresh. Leftovers will keep stored separately in the refrigerator for up to 2-3 days. Not freezer friendly. Reheat separately on the stovetop until warmed.
Notes
*Using a cast iron skillet is more finicky because it does not change temperature as quickly as a non-stick pan. If the batter is sticking to the cast iron or cracking, that likely means it is not hot enough. Try cleaning the pan, increasing the heat, and trying again.
Recipe by Savory Chickpea Pancakes with Leek and Mushrooms - Minimalist Baker