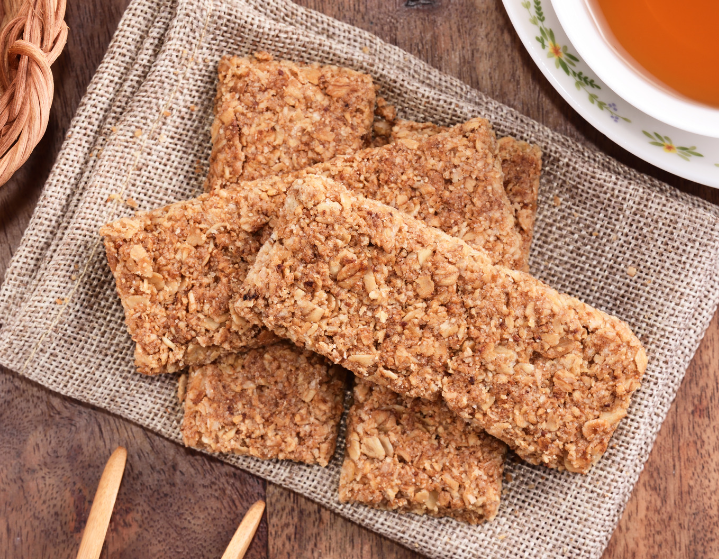 Ingredients
2

cups

rolled oats

1

cup

room temperature water

4

eggs

1/4

cup

fresh parsley, or cilantro

finely chopped

1

tsp

garlic

minced, peeled

1 1/2

tsp

salt

1/4

tsp

freshly ground black pepper
Instructions
Preheat the oven to 375°F (190°C) and spray a 9×9-inch (23×23 cm) baking pan with vegetable oil.

Pour the water over the rolled oats in a small bowl, and let soak for 1 hour.

In a medium bowl, lightly beat the eggs with a whisk. Add the parsley, garlic, salt, and pepper, and mix. Add the soaked oats and stir to combine.

Pour the mixture into the baking pan and spread evenly. Bake in the oven until golden brown and firm to touch, about 25–30 minutes.

Remove from the oven and let cool for 10 minutes. Cut into bars. Serve warm or at room temperature. Store the bars covered, in the fridge, for up to 5 days.