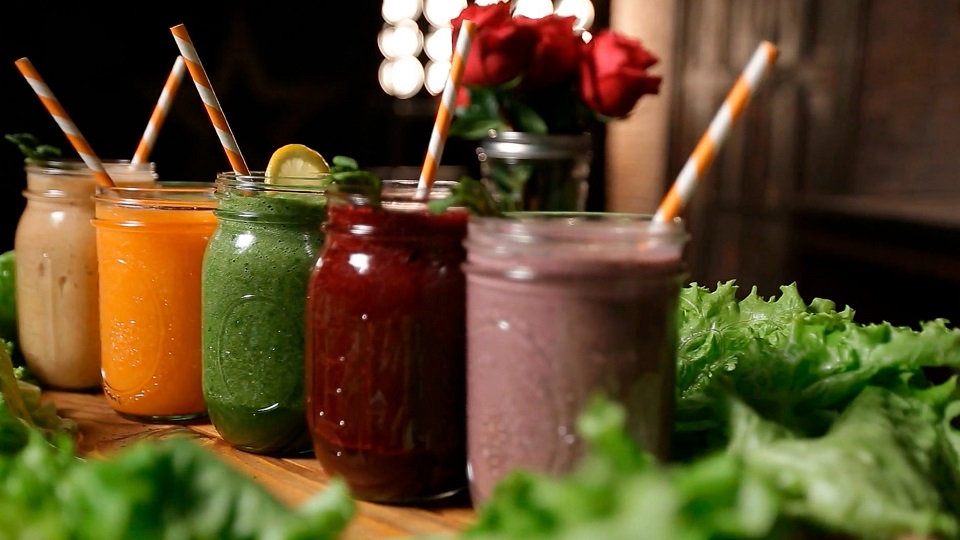 Ingredients
Tropical Smoothie
1

cup

Frozen tropical fruit mix

1/2

cup

Frozen cauliflower

1/2

Banana

Sliced

1

tbsp

Mixed seeds

1

tbsp

Sweetener of choice

Honey, maple syrup or other

1 1/2

cups

Coconut milk
 Very Berry Smoothie
1

cup

Frozen mixed berries

1/2

Banana

Sliced

1/4

cup

Almonds

Sliced

1

tbsp

Sweetener of choice

Honey, maple syrup or other

1 1/2

cups

Almond milk
Green Smoothie
1

cup

Frozen spinach

1/2

cup

Frozen tropical fruit mix

1/2

Banana

Sliced

1/4

cup

Mixed seeds

1

cup

Almond milk
Chocolate Mint
1

Banana

Sliced

1

cup

Frozen mixed berries

1

tbsp

Cacao powder

1

tbsp

Maple syrup

1

drop

Mint extract

Or small handful of fresh mint

1

cup

Almond milk
Chocolate Coconut
1

Banana

Sliced

1/2

cup

Frozen mixed berries

1/2

cup

Frozen cauliflower florets

2

tbsp

Cacao powder

1

tbsp

Maple syrup

1

cup

Coconut milk
Instructions
To Make Smoothie Freezer Packs:
For each individual smoothie flavor place all components except for almond/coconut milk in plastic bag and flatten and press any air out of the bag. You can use a straw to suck the air out, just be careful not to do this if you're using any cacao powder.

Repeat this recipe for a total of  6 smoothies per flavor. Place in the freezer until ready to use.
To Blend Smoothies:
Combine all ingredients, including specified milk, in a high speed blender.

Blend until creamy, adding additional almond milk if necessary.
Notes
If the tropical mixed fruit at your store has banana included skip it and instead get 16 ounces mango, 16 ounces pineapple and 16 ounces strawberry.
Freezer packs will last around one month. After significant period of time of longer than a month the bananas start to get brown. That's when you'll know it's time to use them up!
Recipe by Lexi's Clean Kitchen