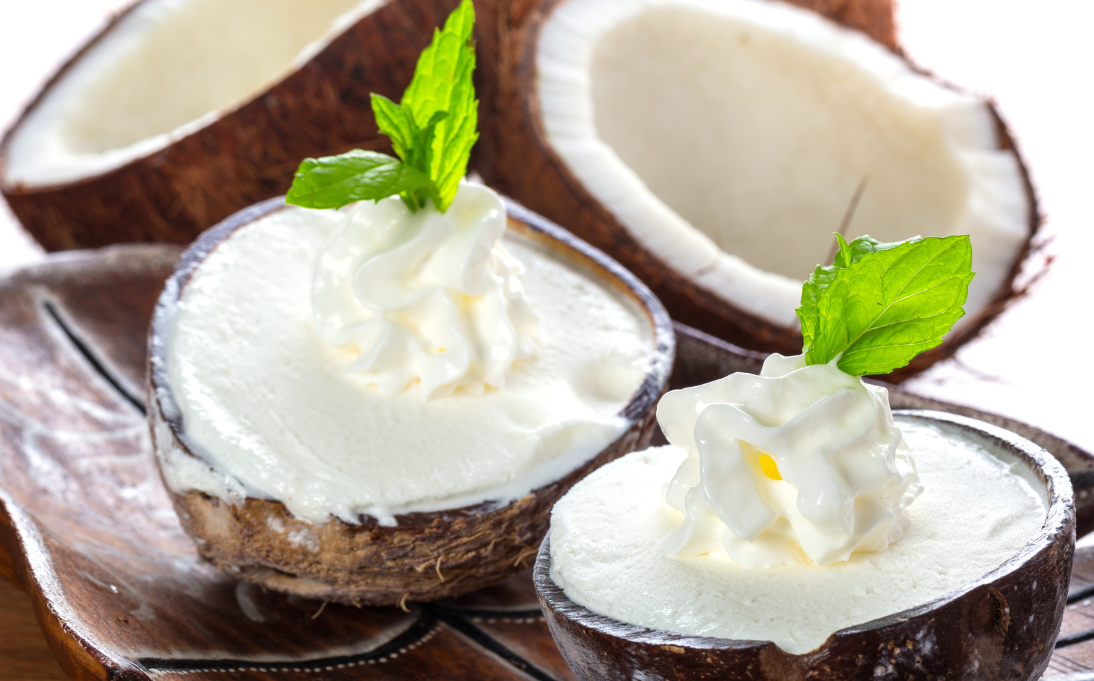 This recipe using coconut milk makes a healthier alternative to traditional whipped cream. The secret is to make sure the coconut milk is very well chilled.
Coconut Milk – Comprised of 25% coconut oil and 67% water, coconut milk has been part of a healthy tropical lifestyle for thousands of years, and is very stable for cooking. The oils from the coconut are monosaturates of the omega 7 family. Contrary to popular belief, coconut oil actually helps raise good HDL cholesterol levels. Thailand, where coconut is grown and found in virtually every dish, has one of the lowest cancer rates in the world.
Ingredients
1

can

coconut milk, full fat

(without guar gum* in the ingredients)

1-2

tbsp

maple syrup, to taste

1

tsp

vanilla extract
*guar gum emulsifies the cream and the water so that they don't separate. You want them to separate.
Instructions
Place the unopened can of coconut milk in the refrigerator for at least 4 hours or overnight. (It can also be helpful to put your mixing bowl and beater blade in too so everything is very cold.)

Once cooled, open the can of coconut milk and scoop out the thick part into the chilled bowl. (Save the liquid for a smoothie or curry.)

Beat the coconut milk with a beater until thick and fluffy.

In a separate bowl, mix together the remaining ingredients.

Gradually beat in maple syrup and vanilla, testing for flavor and consistency. Cover, and refrigerate until required.

Leftovers can be kept in the fridge for 1 week.