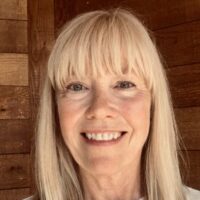 Barb Estey
Barb is an accomplished sales professional with 20 plus years of expertise in managing sales operations while focused on achieving company goals as well as establishing strategic business relationships.  After completing a twenty-year career with Paramount Pictures in Toronto, she relocated to Vancouver to live a life more aligned with her core values of integrity and authenticity as well as strong health and wellness values.
Starting her journey at Paramount as a Regional Sales Manager (2 years), moving to Director of Sales (5 years), then accelerating to VP of Sales (10 years) and finally reaching her goal of Managing the Canadian office her final three years. Barb gained valuable experience managing a large team and high profile accounts, as well as building valuable relationships and driving revenue growth.
Barb is results driven with a keen sense of negotiating and problem solving skills. She thrives in challenging environments.
Relocating to Vancouver, it was Barb's intention to find her passion to serve others. She began mentoring with The Cmolik Foundation. Helping to guide students through their post secondary education. This experience has transitioned her into a position of advising students how to reach their desired goals and degrees.
Barb has also been a part of the Cmolik Gala Awards Committee for the past five years and this past year served as the Chair of the committee. Exceeding the 2019 gala's goal for the year through her hard work and dedication.
Barb is passionate about health and wellness as well as networking and connecting people. She felt very aligned and inspired when she heard about InspireHealth, and felt she could use her skills to help spread the word about what an incredible organization it is.
She believes she will be a great advocate for the message the team and company stands for.