/
/
/
Dr. Simon Sutcliffe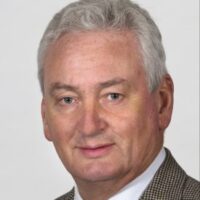 Dr. Simon Sutcliffe
Dr. Simon Sutcliffe (MD, FRCP, FRCP(C), FRCR) is a clinical oncologist (retired), having been President &CEO of the Princess Margaret Hospital/Ontario Cancer Institute (1994-1996) and the BC Cancer Agency (2000- 2009). Board appointments include the Institute for Health Systems Transformation and Sustainability (2010-2016); Premier Diversified Holdings (including Premier Diagnostics Centre); the International Cancer Control Congress Association, Two Worlds Cancer Collaboration, the Canadian Partnership Against Cancer (CPAC, 2009-2012), the Michael Smith Foundation for Health Research (MSFHR, 2000-7), and Genome BC (2000-2008).
Dr. Sutcliffe's interest and involvement in integrated care has been associated with the founding of Wellspring (1991), and subsequent Board appointments with Wellspring, Hope House, Tzu Chi Institute, Centre for Integrated Healing and its' successor, InspireHealth from 1991-2018 (to date).
He is an Adjunct Clinical Professor (UBC) and an Associate Scientist (BC Cancer Agency). He enjoys people, travel, music, global cuisine and particularly values imagination in all endeavours.
Dr. Sutcliffe was awarded the Queen Elizabeth 50th Jubilee Gold Medal (2003), the Terry Fox Award of the BC Medical Association (2009), and the LifeSciences B.C. Dr. Don Rix Award (2015).