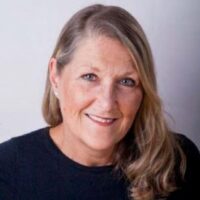 Kathy McLaughlin
Kathy McLaughlin, ICD.D, works as a management consultant helping boards, business leaders and their teams achieve results by aligning vision, strategy and execution. Kathy worked as a senior executive in the high growth telecom business and as a senior partner in a top tier executive search firm before establishing her consulting practice in 2007. She advises regulatory organizations, Crown corporations, not for profits and municipalities on strategic planning, governance and executive recruiting.
A certified director through the Canadian Institute of Corporate Directors, Kathy has served as a director with Crown Corporations and not for profits, and as Chair of InspireHealth since 2019.  She is also a certified Executive Coach providing mentoring and career guidance to successful professionals at various life stages.
In her personal life, Kathy is a three-time survivor of cancer and recipient of two liver transplants. Her bestselling book Back to Life, chronicles that journey and provides practical advice and inspiration for those facing life challenges. She and her husband Rob, a retired Investment Advisor, live in West Vancouver, are parents to two adult children, and are waiting patiently for grandkids.