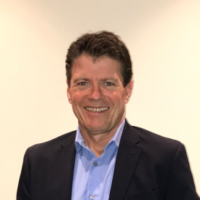 Mike Stuart
Mike's career reflects over 30 years in the software development and IT field. He began supporting and developing retail point of sale software for grocery customers in Western Canada with Mountain Systems. After that, he spent 5 years with Riptide Technologies, delivering software projects to lotteries around the world. He returned to the Grocery industry in 2002 with Save-On-Foods in several senior roles in application development and architecture.
Since 2015, Mike has been Vice President, Information Technology and Marketing with the Peak Group of Companies.
Mike is a lifelong learner and coach and has volunteered in a number of coaching and board roles over the years relating to not-for-profits in youth sports as well as a volunteer ski patrol member. In his spare time, Mike enjoys the outdoors, winter and summer.