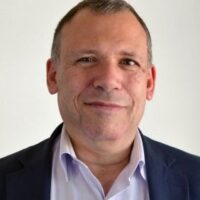 Majid Khoury
Majid Khoury's (Fellow CRIC, CAIP, CPMR) career spans over 30 years in research and evaluation. For the past 9 years, Majid has been working independently advising corporations, government organizations, small businesses and non-for-profits in the areas of marketing research and program evaluations.
He began his career with Tandemar Research (now Ipsos-ASI), the first advertising research focused company in Canada. He then set up a boutique communications research firm, marketexplorers, in Vancouver that was sold in 2002 to Ipsos ASI where Majid worked for 9 years prior to pursuing independent consulting work.
Majid has been volunteering with not-for-profits continuously since 1996. He was a board member with Volunteer Vancouver for 8 terms and with Vancouver Orphan Kitten Rescue Association (VOKRA) for 3 terms.
Majid is currently actively involved as a skilled volunteer in Arts Umbrella, Vancouver Orphan Kitten Rescue Organization, Mentor Connect program with the Immigrant Employment Council of BC, SUCCESS and Modo Co-operative Car Sharing.