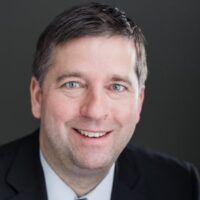 Charles Hotel
As Executive Vice President & General Counsel at LGM Financial Services, Charles is responsible for all legal, contractual and regulatory requirements related to the business of the organization and as a member of the Senior Leadership Team is responsible for developing, communicating and executing the strategic business plan of LGM.
Prior to joining LGM, Charles spent over five years as Director and Senior Legal Counsel for the Vancouver Organizing Committee for the 2010 Olympic and Paralympic Winter Games (VANOC), and over eight years at the law firm Lawson Lundell LLP where he was a Partner and a member of the corporate finance team.  Charles graduated from the University of British Columbia with his Bachelor of Commerce (Marketing) in 1993 and from the University of Victoria with his Juris Doctor, Law in 1997.
Charles is a past Director of the BMO Vancouver International Marathon Society and a current Director and the Corporate Secretary for the Kay Meek Arts Centre (a performing arts centre in West Vancouver).  However, most of his adoration (and free time) is directed toward his energetic (and very cute) three young children.
Charles has also greatly benefited from the services of InspireHealth, which has helped him immensely in his own cancer journey.