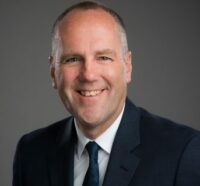 Malcolm Griffin
Malcolm (Mal) Griffin is the Vice President Human Resources at Interior Health Authority, a $2B publicly funded organization with 18,000 employees and 1,600 physicians, who collectively are responsible for delivering health services to 765,000 citizens in the lower east portion of BC. Located in Kelowna, Mal provides leadership in the areas of people, organization and culture development; recruitment and employee experience; workplace health and safety; employee and labour relations; compensation, benefits and health human resource planning; and strengthening partnerships with post-secondary institutions.
Previously, Mal was Vice President and Chief Information Officer at Interior Health and during that time he and his team led Interior Health through its most broad and comprehensive clinical and business information systems change to date. Mal has been with Interior Health since 1997 and his experience includes leadership and management in the areas of diagnostic imaging, laboratory, pharmacy, biomedical engineering, staffing services, and clinical and business information management and technology.
Mal has more than 25 years of health-care experience, holds an Executive MBA from the University of Fredericton, and a Bachelor of Business Administration degree from Simon Fraser University. In 2009, Mal was named one of Computer World's Premier 100 IT Leaders.
Outside of work, Mal enjoys running, swimming, camping and spending time with his family.