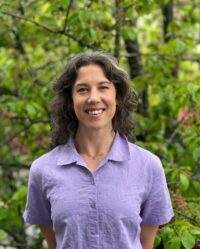 Connor Atkins
Exercise Therapist, Clinical Exercise Physiologist
Victoria, Virtual
Connor joined the Exercise Team at InspireHealth from sunny Wollongong, Australia in March of 2023 and is excited to provide exercise support to our community. After completing her Master of Clinical Exercise Physiology in 2019 she worked in private practice for 2.5 years focusing on neurological rehabilitation, musculoskeletal injuries, and chronic disease management.
Connor's passion for human movement and connection stemmed from her early exposure to the importance of exercise in her parents' gym and then again through injuries and illnesses within her family.
Previous experience has allowed Connor to pursue professional development in neurological rehabilitation and gait retraining which continues to be an area of interest, however she is keen to change gears and dive into cancer care and exercise rehabilitation. Working with InspireHealth's community allows Connor to continually learn, make meaningful connections and develop professional skills.
When Connor isn't working in our Victoria office, she is off hiking, rock climbing (despite a fear of heights) and bikepacking across BC. She hopes to explore the wildness, live an active lifestyle, and help others find meaningful connection to movement.