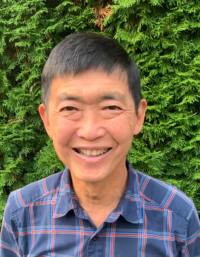 Tom Heah
MBSR Instructor
Vancouver, Virtual
Tom Heah (he/him) has worked in the field of mental health and substance use with Vancouver Coastal Health for over 20 years. He is also a mentor and trainer at the Centre for Mindfulness Studies in Toronto, and an advisor and mentor at the UCLA Mindful Awareness Research Center. He has developed and taught mindfulness courses, including Mindfulness Based Stress Reduction, Mindfulness Based Cognitive Therapy and Mindfulness Based Relapse Prevention, since 2006.
He also loves being in nature with his family, friends and dogs, and attending meditation retreats.
Tom has a M.Sc. in Occupational Therapy through McMaster University, and is a Registered Occupational Therapist in the Province of British Columbia.