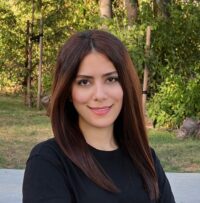 Fatima Farazmand
Care Coordinator
Vancouver, Virtual
Fatima holds a Bachelor of Psychology and a Master of Industrial-Organizational Psychology from Adler University in Vancouver.
Throughout her time as a Master's student, Fatima cooperated with profit and non-profit organizations on projects such as conducting employees' needs assessment, designing effective training programs for employees based on their needs, providing job descriptions for different roles, and conducting a research project about identifying factors that lead to burnout in highly demanding jobs.
Fatima has experience in customer-service team leading, human resource coordinating, and industrial-organizational development projects administrating in different industries. She is enthusiastically pursuing her career with InspireHealth because of her passion for providing empathic coordination and navigation of care and support.
She enjoys spending her free time walking in nature while listening to the pleasing nature music, connecting with family and friends, cooking, and watching movies.