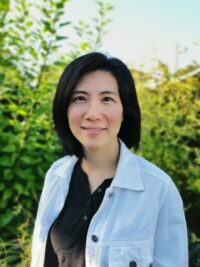 Joyce Chow
Registered Dietitian
Vancouver, Virtual
Joyce works out of our Vancouver Centre and is a Registered dietitian with the College of Dietitians of British Columbia. She completed her Bachelor of Science in Dietetics degree at the University of British Columbia. In addition to English, Joyce also speaks Cantonese and Mandarin.  
Food is one of her favorite things in life and she enjoys baking, cooking and fermenting. She is also very passionate about creating easy recipes to make healthy foods enjoyable. She feels so honored to be part of the multi-disciplinary team at InspireHealth that offers a holistic approach to cancer care and promotes disease prevention in practical ways. 
Outside of work Joyce enjoys spending her free time taking care of her vegetable garden, foraging for mushrooms and other plants, teaching children at church, and traveling with her family.