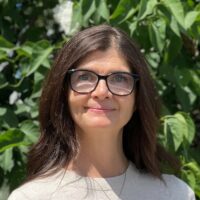 Tara Daniels
Clinical Counsellor
Kelowna, Virtual
Tara Daniels has been part of the InspireHealth team since 2018. Life experiences and a background in holistic health have deepened Tara's belief that well-being encompasses the whole person with an interconnection between our mind, body, emotions, and spirit. As such, she is passionate about working within the InspireHealth team, which views well-being from a whole person perspective.
Tara feels privileged to provide counselling services to our InspireHealth patients and their support persons, and approaches counselling from an empathetic and heart-centered place. It is important to her to help create a safe and non-judgmental space from which to explore emotions, thoughts, relationships, and experiences. Tara's personal experience of navigating challenges and loss have helped her understand the potential for healing and growth. She believes in the innate capacity to heal on a deeper level, and believes counselling offers a unique opportunity to begin this process.
Nature is a place of reflection, activity, and replenishment for Tara and living in the Okanagan provides plenty of opportunity for her to connect with this source of vitality. Tara loves spending time with her family and those who are dear to her heart.
Tara holds a Masters in Counselling from Athabasca University and is a Canadian Certified Counsellor (CCC) registered with the Canadian Counselling and Psychotherapy Association (CCPA). She also has completed a Bachelor of Fine Arts (BFA) and a BA (Art History) at the University of Calgary.