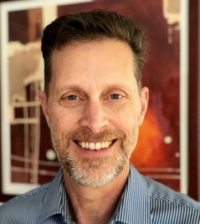 John Weiss
Qigong Instructor
Vancouver, Virtual
John F. Weiss is a graduate of the International Institute of Medical Qigong where he studied the Traditional Chinese Medicine healing modality of Medical Qigong. He is a certified Shamanic Chinese Medicine Therapist, Registered Somatic Movement Therapist and a Movement Coach with over 20 years experience and has a private practice in Vancouver, BC.
John is passionately committed to taking this healing work out into the world so that more people will realize that they are not powerless. They are in fact extremely powerful, regardless of age, mental alertness and mobility. Healing is an intrinsic part of the body's main functions; we just need to get out of the way!
By helping others learn how to connect to the positive energy that abounds on our amazing planet, he has been able to move thousands of people into a healthier, more emotionally balanced way of living.
In his free time, he loves long walks in nature, spending time with friends, reading and meditating.