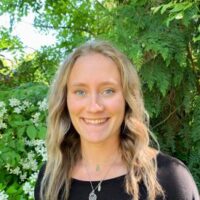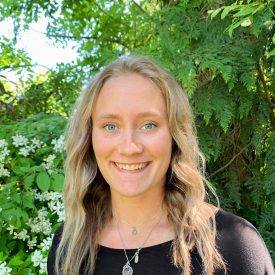 Steph Galitzine
Exercise Therapist, Clinical Exercise Physiologist
Vancouver, Virtual
Steph completed her Bachelor's of Sport and Fitness Leadership at Camosun College in 2020, with a specialization in Exercise and Wellness. Throughout her degree, she developed a strong passion for working with clinical populations. She is a Clinical Exercise Physiologist with the Canadian Society for Exercise Physiology and Kinesiologist with the BC Association of Kinesiologists. She is also a Registered Yoga Teacher and has furthered her education by taking the EX-MED Cancer PD course by Dr. Prue Cormie.
Steph volunteered as a Student Exercise Therapist with InspireHealth in 2018, and has since then continued to volunteer and teach exercise classes. She is now thrilled and honoured to be on the staff at InspireHealth working as an Exercise Therapist.
Steph strongly believes in the power of exercise as medicine for the mind, body and spirit. In her own life, she enjoys a variety of movement practices from competitive athletics to quiet morning walks. Beyond exercise itself, Steph highly values the impact of genuine human connection and strives to put this at the forefront of all of her work and personal endeavours.