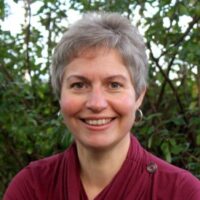 Dr. Lori McFarlane – MD
Supportive Care Physician
Virtual
Dr. Lori McFarlane graduated from the University of Waterloo in 1987 with a BSc in Health Studies. In 1991 she received her Doctorate of Medicine from the University of Western Ontario. After completing her Family Medicine residency at UBC in 1993, she practiced full-service Family Medicine in Vancouver.
Lori moved to Denman Island in 2008 and joined InspireHealth Victoria in 2013.  She is thrilled to provide supportive, lifestyle-based cancer care in a comprehensive interdisciplinary setting.
For her own self-care she strums on her ukulele, tends her garden, practices yoga, hikes, and cherishes time spent with her husband of 40 years.