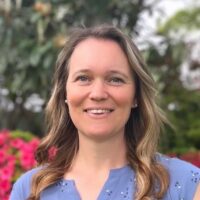 Erin Patrick
Exercise Therapist, Clinical Exercise Physiologist
Victoria, Virtual
Erin Patrick has been involved in the fitness and wellness industry since 1999, teaching a variety of fitness classes and working one on one with people. In 2018 she completed her Bachelor of Sport and Fitness Leadership – Exercise and Wellness Specialization with a strong desire to work with clinical populations. She completed her internship with InspireHealth as a student exercise therapist and feels very fortunate to call InspireHealth her home once more.
Erin is a Clinical Exercise Physiologist with the Canadian Society of Exercise Physiology and a practicing Kinesiologist with the BC Association of Kinesiologists. She has worked with a variety of chronic disease conditions providing exercise programming and support. Erin also has extensive experience working with the cardiac population having worked both in the hospital as well as the community Take Heart and Breathe Well Programs.
Cancer has had a big influence on her life and she feels honored to work every day in an environment that supports a whole-person approach to care that makes the connection between mind, body and spirit. In her spare time, Erin can be found spending time with her busy family, running/hiking in the great outdoors, cuddling her dog Rosie, or baking up a storm in the kitchen.