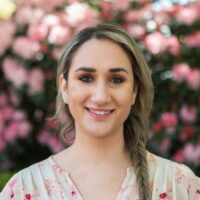 Sarah Sayyari
Senior Marketing and Program Content Coordinator
Vancouver
Sarah joined the InspireHealth team in 2021. She holds a Bachelor of Kinesiology, Master of Science, and Master of Journalism from the University of British Columbia (UBC). Throughout her time as a Master of Science student, Sarah worked as a Project Coordinator, Laboratory Technician, and Research Assistant with the UBC Faculty of Medicine's Clinical Exercise Physiology Laboratory, where she conducted research into rehabilitation modalities aimed at improving the health and quality of life of cancer survivors.
Following her time at the UBC Faculty of Medicine, Sarah worked as a Laboratory Operations Projects Coordinator at the BC Cancer Genome Sciences Centre before returning to UBC to pursue a Master of Journalism degree. Throughout her Journalism education, Sarah completed work as a Research Assistant for the Google News Initiative Project and served as a committee member for the 2020 Peabody Awards.
Having worked extensively within the cancer care community, Sarah understands the unique challenges faced by cancer patients, and the profound importance of supportive cancer care. As such, she is passionate and dedicated to the work of InspireHealth in improving the lives of those living with cancer.
In her spare time, Sarah enjoys gardening, long distance running, and spending time with her loved ones.